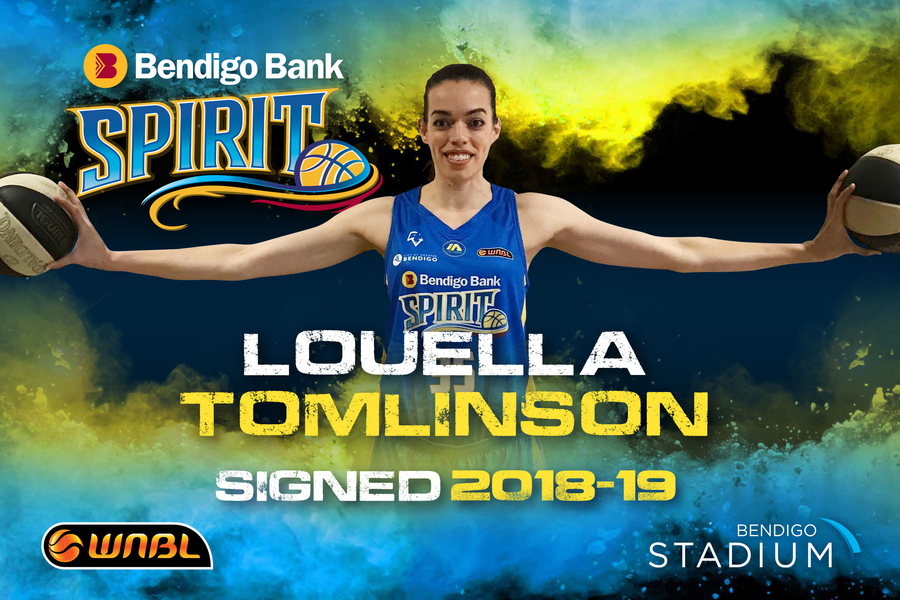 8 June 2018 | Bendigo Spirit news
The Bendigo Spirit has signed another big player, in more ways than one, for the 2018-19 WNBL season.
Louella Tomlinson joins the Spirit after grand final appearances with the Perth Lynx and Melbourne Boomers in recent years.
Coach Simon Pritchard said the 193cm AIS graduate completes an impressive back court trio.
"We look forward to bringing such a huge defensive presence to the team this season," Pritchard said.
"Nadeen (Payne), Becca (Tobin) and Lou will patrol the key and really set the tone for our pressure defence.
"Lou has extended her shooting range over her career and we hope she can stretch defences. She trained with me last week and she hit 14 threes in a row.
"Her vibrant and positive personality will surely follow our team values and help to guide us back to finals."
The 30 year old brings success, and a long history of making the playoffs, with her.
"I am really excited to be coming to Bendigo this year. Bendigo was one of the first teams that spoke to me when I was a rookie coming out of the AIS and out of the College system. So it's great that I am now heading there to play," she said.
"It was really hard for me last season to make the grand final and not get the victory we wanted so badly, with such a cool group of girls. As a result, I am definitely excited to get back to finals this year."
Louella said she was impressed with the Bendigo squad, and what the coaching staff had planned.
"I think we have the playing group and the experience to get to the finals, and I think it will be exciting to watch the group come together," she said.
"With Nat Hurst, there is nothing a post player loves more than playing with a really experienced point guard. For me, in terms of my game, I've always had a great connection with the point guards in my team. And I'm sure playing with her is going to be so fun.
"I am excited to play with Simon, and towards end of my career I want to enjoy by basketball. I want a coach who is going to give me confidence and have confidence in my ability and what I can bring to the table."
Louella is also looking forward to playing alongside former WNBA centre Becca Tobin.
"Two years ago I played in Hungary for a team she played for three years earlier, and I played against her in the same year.
"One thing is for sure, there is going to be a lot of body and a lot of arms in the key way for the Bendigo Spirit this year, so good luck any girls trying to drive through it."