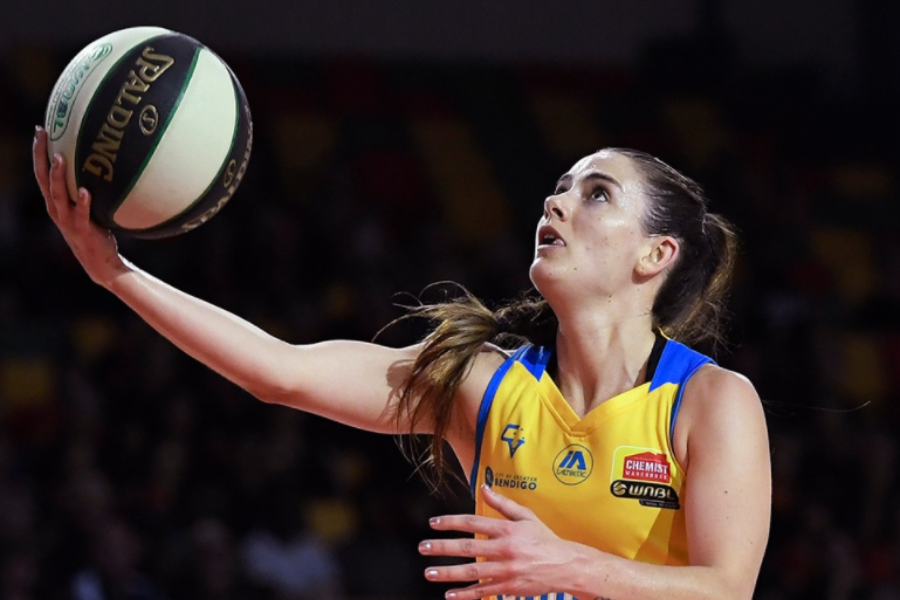 14 November 2020 | Bendigo Spirit news
Opals coach Sandy Brondello would have put a nice big green tick to Tessa Lavey's name this weekend after the Villawood Bendigo Spirit captain put in a stellar performance against the Sydney Uni Flames in Townsville.
Playing their second game in three days, the young Spirit side went down to their more experienced opponents 63 to 100.
Lavey scored 15 points, had 10 assists and pulled down six rebounds from her 30 minutes on the court, an astounding performance given she played almost the same amount of time only 38 hours earlier.
Lavey was well backed up, for the second time in two games, by co-vice-captain Carley Ernst, who ended the game on 14 points.
And, also for the second time in two games, the Spirit unearthed another promising 17 year old – this time it was current Australian junior Paige Price.
The young guard showed the basketball world what she can do, with a stunning 14 minutes of basketball.
Price made one from two two-pointers, and two from three from long range, as well as not missing from the stripe.
The former Melbourne Boomer finished with 11 points in what could be a breakout game for the youngster.
Coach Tracy York praised Price's performance.
"Paige's minutes were very good," she said.
"We travel to Mackay tomorrow to play the reigning champions on Monday, so we need to be mentally and physically ready for that game."
The Spirit takes on the UC Capitals on Monday at 6pm Bendigo time.
RadfordMedia