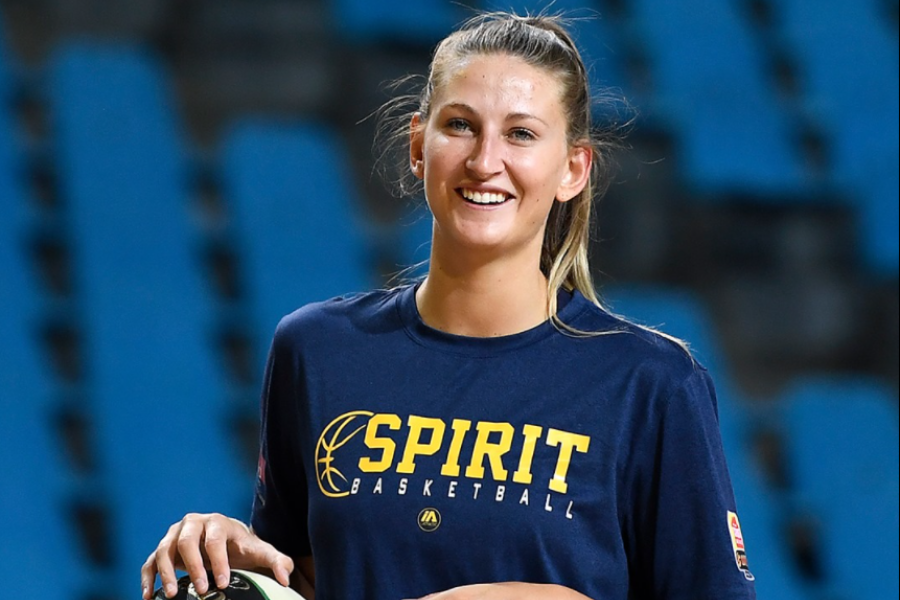 10 December 2020 | Bendigo Spirit news
Their best start of the 2020 season, and a stunning performance from their leadership team, wasn't enough to see the young Villawood Bendigo Spirit team get past Adelaide Lightning at Cairns on Wednesday night.
The first quarter saw the Spirit play some of their best basketball for the season, and make the most of it on the scoreboard.
A 14-0 run in the first term resulted in a 23-12 lead at quarter time, on the back of a remarkable performance by co Vice-Captain Carley Ernst.
Ernst hit an astonishing 17 points in the first quarter, a performance that will see her go down in club folklore.
On top of that, she dragged down seven rebounds as the Spirit dominated 15-8 on the boards in the first stanza.
A dogged second quarter saw the Spirit hang tough as Adelaide fought back, with Ernst and Captain Tessa Lavey ensuring the Spirit-led at half time, 34-33.
It was basket-for-basket in the first half of the third quarter, with the Spirit up by three with less than five minutes to go in the term.
Then WNBA forward Steph Talbot's experience shone through, as it did when the teams last met. Her leadership saw the Spirit down 12 at the last break, with a lot of work to do.
But rather than dropping their heads, the young Spirit team did what they have done all season, fighting it out to the end.
With Adelaide slowing the game down, the Spirit was able to get the lead down to eight and ended up winning the quarter.
At the end of the night, the Spirit went down 59-69, with a couple of phenomenal contributions from Ernst and Lavey.
Ernst finished with 32 points and 15 rebounds. Lavey ended the night with 17 points, five rebounds, and six assists. Both players are comfortably in the league Top 10 average points for the 2020 season.
Coach Tracy York praised the two stars.
"Again, Tessa and Carley were outstanding," she said.
"The scoreline belies how close the game was."
The Spirit takes on the Melbourne Boomers in their final game of the season on Friday, at 6pm Bendigo time.
RadfordMedia