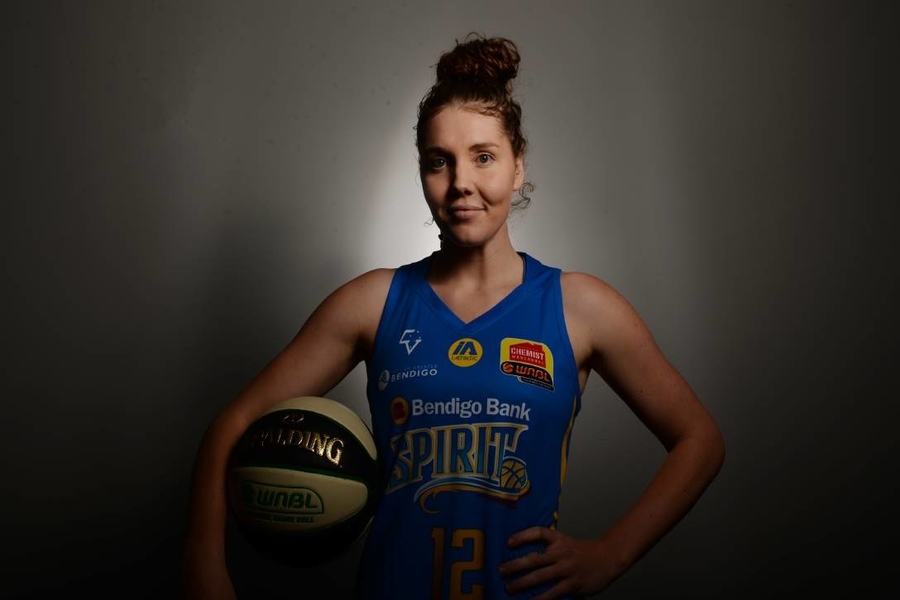 14 January 2019 | Bendigo Spirit news
GIVEN all the headlines surrounding the announcement last Monday that the Bendigo Spirit wouldn't be re-signing coach Simon Pritchard beyond this season, a key milestone seemingly flew under the radar.
That of the Spirit's Nadeen Payne playing her 200th WNBL game in last Thursday night's clash against the Adelaide Lightning at the Bendigo Stadium.
Payne joined the Spirit from the South East Queensland Stars in 2016-17 and now in her third year with the club, has certainly endeared herself to the Bendigo faithful for her competitive nature in which a common sight is seeing her pick herself off the floor after fighting for a possession under the ring.
It was no different on Thursday when she entered the post-match press conference with a couple of ice packs on aching parts of her body after she top scored with 21 points in the Spirit's overtime loss to the Lightning.
Of Payne's 200 WNBL matches, she has played 64 with the Spirit, which places her inside the top 10 for the club – the benchmark being Gabe Richards' 234.
As well as the Spirit and SEQ Stars, Payne's WNBL journey has also taken her to the AIS, Townsville and Adelaide and the overcoming of an ACL injury earlier in her career.
While it has been a tough three years on the court since she joined Bendigo – the Spirit are 24-41 through that time – Payne has been on an upwards trajectory.
In 2016-17 she averaged 6.8 points; 4.1 rebounds and 1.0 assists per game.
Now in her third season her scoring output has more than doubled to 14.1 points per game – she's the team's No.1 scorer – to go with 4.9 rebounds and 1.6 assists.
Which brings it back to the main Spirit story of last week and the club to now begin the hunt for a replacement for Pritchard.
Whoever the successful candidate for the coaching job is, hopefully, one of their first points of call is to keep Payne in a Spirit uniform given not only the investment she has made in Bendigo through challenging times – she was also part of the Bendigo Braves women's SEABL championship team last year – but most importantly that at age 25, she still has plenty of quality basketball ahead of her.
Article courtesy of the Bendigo Advertiser