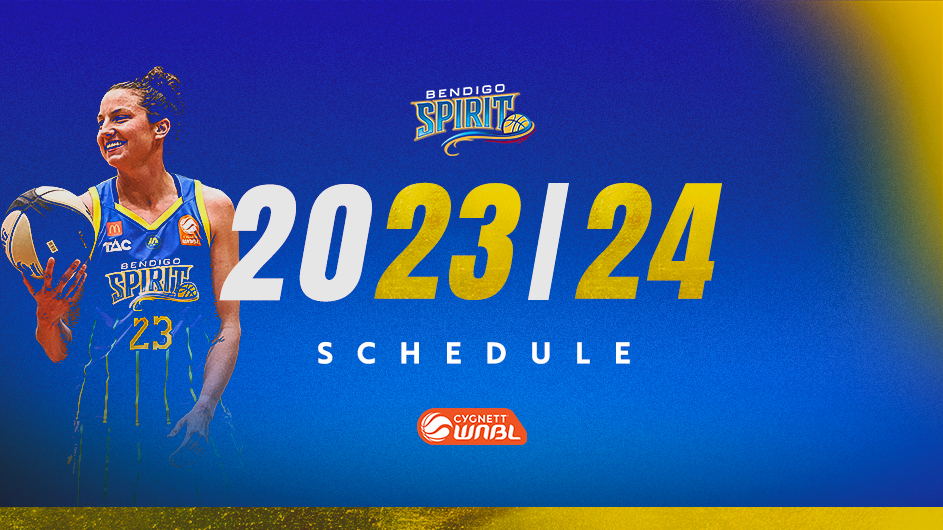 12 July 2023 | Bendigo Spirit news
Bendigo Spirit will commence their 2023/24 season with a bang, taking on the reigning champions in Townsville Fire at Red Energy arena on Saturday the 4 November.
Bendigo fans will have plenty of opportunities to see the team in action with eight games scheduled at Red Energy Arena, including four family friendly Saturday games, and two Sunday games.
This season's schedule will also feature home games that taking place in fellow regional Victorian towns with a home game in Mildura, and two home games in Geelong.
The sides double headers rounds have been set for round three, round seven, round eleven, round twelve and round fifteen.
The Spirit will have a favourable run home, with six of the last ten games to be played on home court.
Click here to see the full schedule.
Click here to download a printable PDF of the Bendigo Spirit schedule.
Click here to add the schedule to your calendar.
Ticketing and membership information will be released in coming weeks.