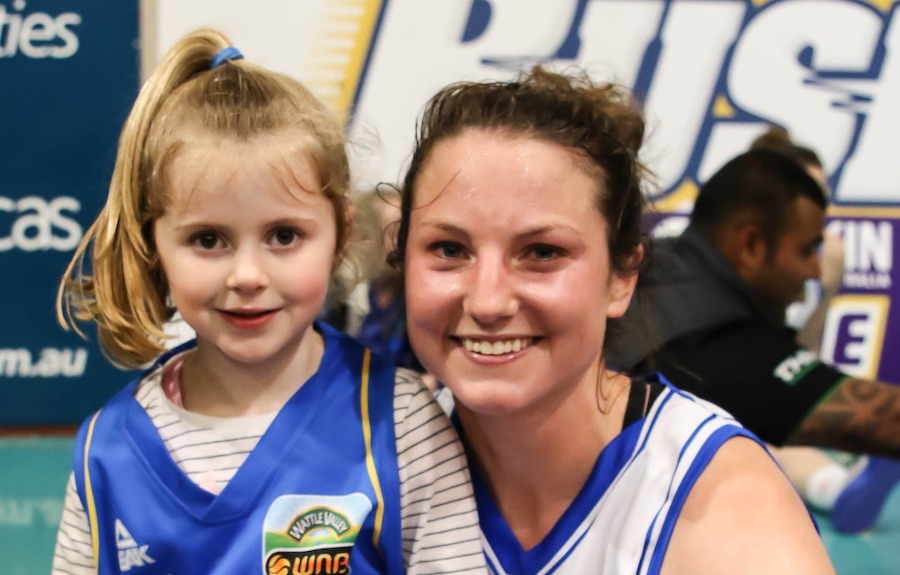 7 September 2017 | Bendigo Spirit news
WNBL teams Bendigo Bank Spirit and Dandenong Jayco Rangers return to Eagle Stadium, Werribee for their pre-season game on September 17th at 3pm
The Women's National Basketball League and Werribee Basketball Association welcome returning WNBL teams Bendigo Bank Spirit and Dandenong Jayco Rangers to Eagle Stadium. The much anticipated clash will be played on Sunday, September 17th at 3pm.
This is the second year in a row that Werribee Basketball Association is hosting the two teams. Last year's game saw a great turnout and this year is expected to be the same. "At the WBA we believe in equality and this is just another step towards supporting women's basketball.  We have great female participation in all our programs and we would like to see that continue to grow. This WNBL game is great for young girls who will surely draw inspiration from the likes of Sara Blicavs, Steph Cumming, Kelsey Griffin and Gabe Richards to name a few. It's a pleasure to be hosting Bendigo Bank Spirit and Dandenong Jayco Rangers at the Eagle Stadium and we look forward to this game" says Andrew Summerville, Business Manager at Werribee Basketball Association.
The ever changing sporting landscape has brought about a huge emphasis on pre-season games both in terms of creating commercial value and getting the team prepared for a long and tough season ahead. "We are happy to once again be playing a WNBL game in Werribee against Dandenong in what is an important phase of our preseason which will allow our players vital court time to work on our team structures and become comfortable playing together. The facilities provided at the Werribee stadium is first class and the WBA do an outstanding job to ensure we are looked after both on and off the court" says Simon Pritchard, head coach of Bendigo Bank Spirit.
As women's basketball has gained popularity so has the competition, Larissa Anderson head coach of Dandenong Jayco Rangers addresses the increasing competition in women's basketball and the importance of pre-season games "these pre-season games are extremely important in helping to prepare for what is going to be one of the toughest WNBL seasons yet. The shortened format means there is little or no room for error so the more games you can get in before opening round, the better. We are very lucky to have three Victorian sides and we always call on each other to have these great hit outs leading up to the season.  There is fantastic talent across every team, hopefully spreading these pre-season games around to different locations gives everyone the opportunity to come along and support their favourite teams and players and watch some of the best athletes at work."
This promises to be a fiercely contested game with both teams trying to prepare for a competitive season ahead which only means a great spectacle for everyone around the Wyndham community. The event will be held on Sunday the 17th of September at the Eagle Stadium, 35 Ballan Rd, Werribee VIC 3030.
Get your tickets at: https://www.trybooking.com/RSMV