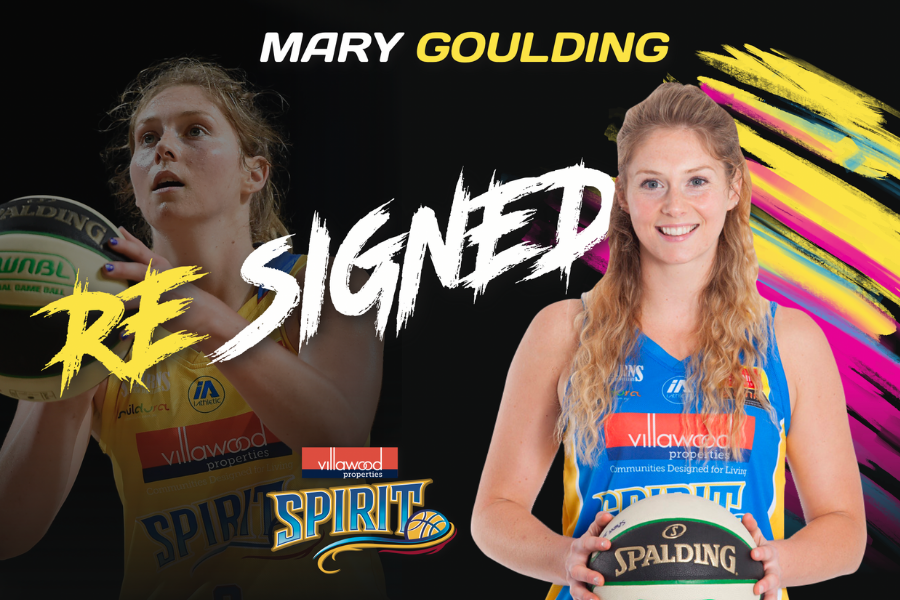 25 May 2021 | Bendigo Spirit news
The Villawood Spirit has welcomed back Mary Goulding for the 2021 WNBL season.
The Kiwi national was a bright spot for the Spirit during a tough 2020 competition.
The 24-year-old averaged almost seven points and more than four rebounds a game last season, scoring in all but one match.
She lit the court up in back-to-back games against the Townsville Fire, with 19 and 10 points, and a field goal percentage of more than 70% across both games.
Her rebounding and tough defense were also highlights last season, something coach Tracy York acknowledged.
"Mary really epitomizes the Spirit in the way she plays," she said.
"She's tough, determined and a great teammate. Having a full season will be great for Mary and the Spirit."
Goulding joined the Spirit after a successful College career at Wyoming and New York.
"I'm super excited to re-join the spirit after playing my first season in the WNBL last year," she said.
"The team Tracy is putting together is filled with great talent and great character and I'm looking forward to playing alongside them and continuing to develop my own game.
"It's also going to be pretty awesome to play in front of the legendary Spirit family home crowd after all the support they provided during last year's hub."
Photos: 
Getty Images & Akuna 
Photography