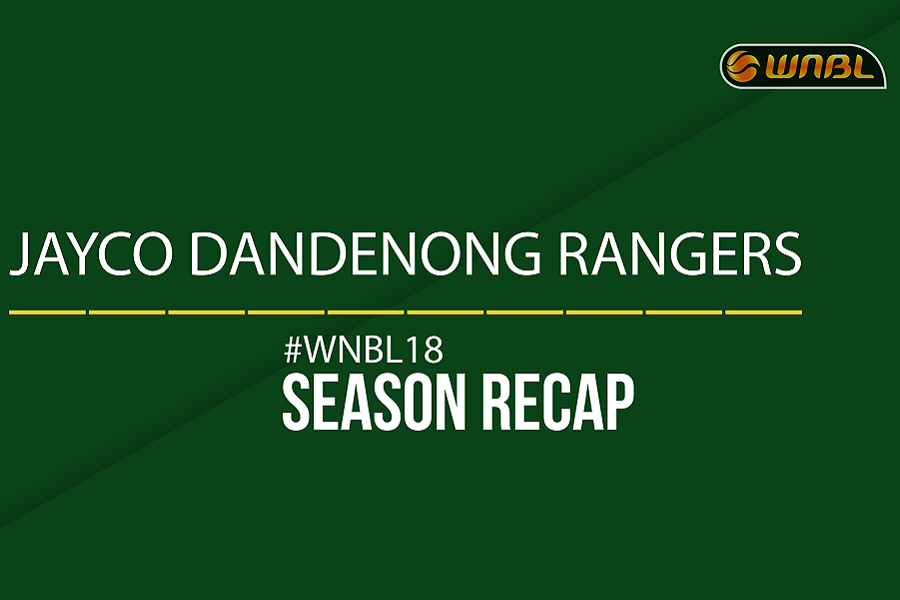 February 1, 2018 | WNBL news
JAYCO DANDENONG RANGERS
Wins – 7
Losses – 14
Standing – 7th
2016/17 result – 15 wins, 9 losses, Runners-Up
THE GOOD
Fighting hard through an injury-riddled season, the Rangers were still in with a chance of reaching the playoffs at the end of Round 9 with a 7-7 record. Steph Blicavs took on the offensive load to lead the team with 15.2 points per game (seventh in the league) while hitting 66-71 (93%) from the free-throw line and Carley Mijovic was also important to their cause in her return to Dandenong, earning two Team of the Week nominations on the back of 12.7 points, 6.4 rebounds and a block per game. Tayla Roberts and Amelia Todhunter proved they are capable starters with Todhunter finishing equal-first for the club in steals as she stood up in the absence of Tessa Lavey and Laia Palau who missed ten games combined. Success over the Fire in Round 3 and 9 meant the Rangers took the season series against the eventual Champions while they also recorded a victory over Sydney Uni and owned a 3-0 record in games decided by two points or less.

THE BAD
An ACL rupture after nine games to Sara Blicavs ultimately spelled the end of Dandenong's season while the games Lavey and Palau missed forced assistant coach Sam Richards to come out of retirement and feature in four games. Without Sara Blicavs, the Rangers owned the least productive offence in the competition at 69.4 points per game and they flagged towards the end of the season, averaging only 50 points for their final three games as they dropped seven in a row to end the year.
STANDOUT PERFORMER
Holding down the front court for the entire season, Kayla Pedersen was a deserved recipient of the Defensive Player of the Year award. Returning to the Rangers after a season in 2013/14, Pedersen doubled her steals average from her debut season to lead the club with 1.4 per game, increased her rebounds to 8.9 and recorded 11.1 points. In the face of mounting injuries to team mates, she was tasked with battling the top forwards in the competition week in and week out but her uncompromising work at the defensive end of the floor helped Dandenong to the third best defence overall.
Next Year
TEAM NEEDS
The Rangers have strong chemistry between their core group with the likes of the Blicavs sisters-in-law's, Lavey, Mijovic and Todhunter having all played with each other through several seasons as well as through their junior years. Lavey is the only player currently contracted from that group though which will make for an interesting off-season while the Rangers will be looking for more size in the paint to combat the stronger opposition front courts in the competition.
LIKELY IMPROVEMENT
A bolter in the Rookie of the Year voting, Kiera Rowe finished third behind the UC Caps' Ezi Magbegor and Maddison Rocci. A FIBA Under-17 World Champion, Rowe did not hit the court for the first few weeks but ended the season playing 14 games in her debut campaign for 1.9 points and 1.2 rebounds per contest. At 184cm, she generally plays closer to the rim where her hustle made her a menace to opposition forwards but Rowe's length also means she has the ability to get out and defend the perimeter- traits that will make her a valuable contribution to Dandenong in the future.