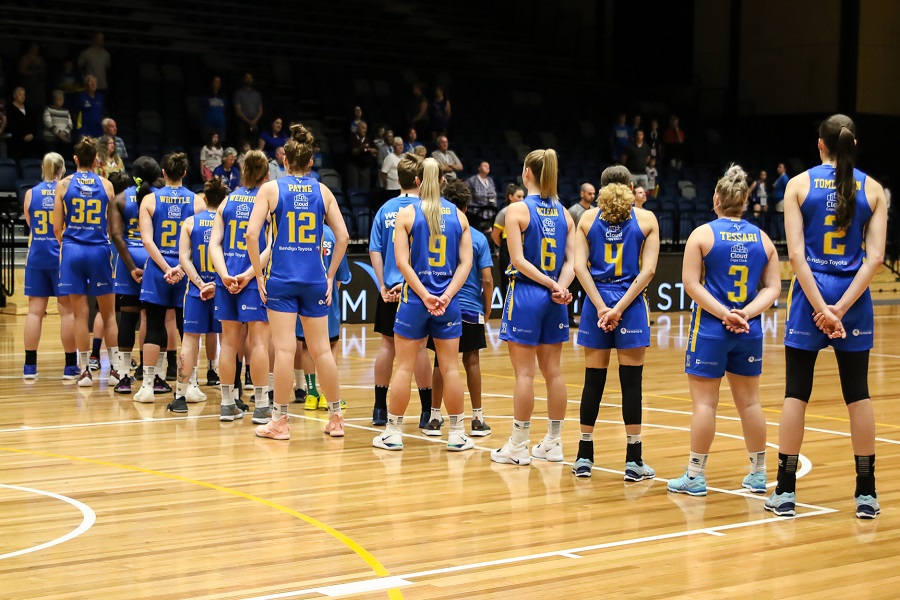 February 26, 2019 | WNBL news
By Liam Ellison.
Bendigo Bank Spirit
Wins – 7
Losses – 14
Standing – Seventh
2017/18 result – 4 wins, 17 losses, eighth
Grade – C-
THE GOOD
Bendigo opened their season with a bang, upsetting theBoomers at the State Basketball Centre as new recruit Marena Whittle posted 21 points and they went to win five of their first seven games to sit in second spot after Round 5.
The Spirit's stars were firing, led by Nat Hurst in her first season with the club and import Becca Tobin who had stated her case for Defensive Player of the Year while also proving a handful at the offensive end.
Abbey Wehrung impressed, recording a double-digit scoring average, the first time she had achieved the mark in five seasons, with 10.3 points per contest and hitting 25 three's in 21 games.
Nadeen Payne was another stand-out for the Spirit. Averaging 14 points per game to sit in the league's top ten scorers, Payne reached the 200-game milestone during 2018/19 at just 25 years of age.
The @BendigoSpirit are at home for the final time in #WNBL19 and celebrating @nadeenpayne's 200th game while @AdelLightning are looking to keep their top-two hopes alive!

Tip-off is 7pm local time with stats available here: https://t.co/zW3qNalvdM pic.twitter.com/IO644U4hc2

— WNBL (@WNBL) January 10, 2019
THE BAD
The Spirit were dealt a blow to begin the season as their Canadian import Jamie Scott was forced to withdraw due to injury. That meant Bendigo were forced to look for an import on short notice and while they sourced Barb Turner, she moved on after 12 games as she struggled to fit into the team.
Bendigo ended up playing the second half of the season with only one import and their campaign began to unravel, finishing the regular season by winning just one of their last 12 games.
They have missed the playoffs in each of the past four years and that saw coach Simon Pritchard part ways with the team, ending his four-year tenure.
STANDOUT PERFORMER
Becca Tobin was the standout performer for the Spirit throughout the season, averaging an impressive 11.4 points, 9.1 rebounds (fourth overall) and 2.8 assists per game to go along with 1.5 steals and 1.5 blocks (third).
Tobin finished equal third in the Robyn Maher Defensive Player of the Year race, proving instrumental in the Spirit's lock-down defensive start to the season.
Luckily for Spirit fans, Tobin has already flagged her interest in returning to the league after signing with the Bendigo Braves in the newly formed NBL1. A return to the Spirit line-up in 2019/20 is sure to be welcomed by all at Bendigo.
Next Year
TEAM NEEDS
With the prospect of bringing back Tobin for next season, the Spirit will still be seeking a second import to push towards the playoffs.
The strong play from the likes of Payne, Wehrung and Whittle give them a nice core but they need some youth and offensive firepower in the back court to give them an extra spark.
Having announced Tracy York as the new Spirit coach, Bendigo will be looking towards a new era under her leadership.
LIKELY IMPROVEMENT
After a promising start to the season, Whittle found herself in and out of the line-up as she went on to record 7.2 points per game at 36% shooting from the field and beyond the arc. If York can see the benefits to her game, Whittle could have a more pronounced role next season and will assist their offence as well as perimeter defence. Nurturing young talents like Cassidy McLean and Kara Tessari will also be important to Bendigo's future.