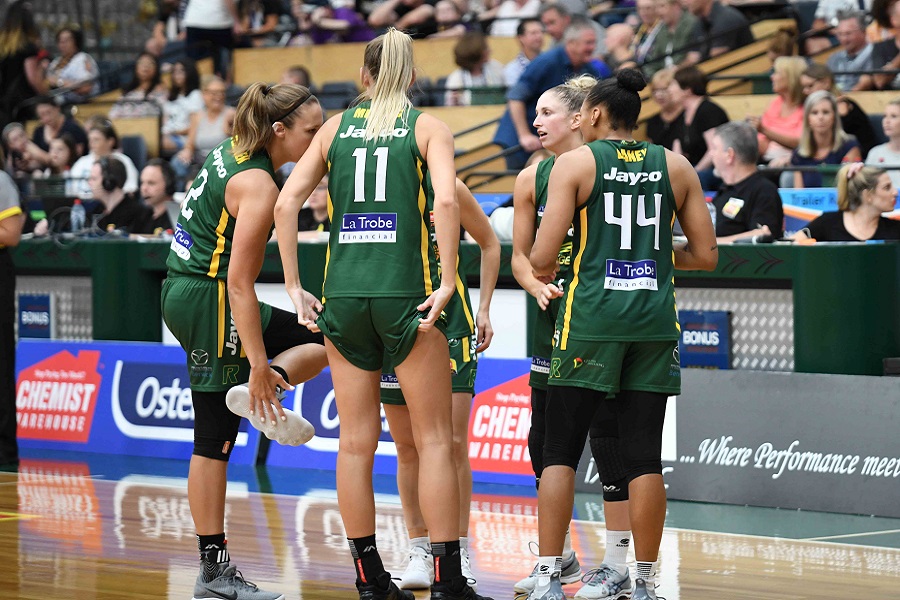 February 28, 2019 | WNBL news
By Liam Ellison.
Jayco Rangers
Wins – 9
Losses – 12
Standings – 5th
2017/18 Result – 7 wins, 14 losses, Seventh
Grade – C
THE GOOD
Bec Cole was the story of the season for Dandenong as she earned a spot in the All-Star Five and finished second in MVP voting but the likes of Betnijah Laney, who was a late addition to the side, also impressed with 14.1 points per game (tenth in the league), 6.9 rebounds (ninth) and 4.5 assists (sixth).
Kayla Pedersen announced her retirement at season's end, putting together another work-horse campaign with 9.7 points and 6.6 rebounds while Sara Blicavs provided a feel-good story, returning to the court after 13 months on the sidelines and giving Dandenong hope for next season.
THE BAD
The Rangers struggled to protect their home floor in 2018/19, finishing with a 4-6 record at Dandenong Stadium while they recorded the third least effective offence with 73.8 points per game and gave up 79 points, second worst in the competition.
In the much anticipated Michele Timms Cup, Dandenong faltered, losing all three games of the season series by an average margin of 20.3 points and they also suffered heavy defeats to Bendigo by 22 points, Perth by 25, Adelaide by 25 and the Caps by 43.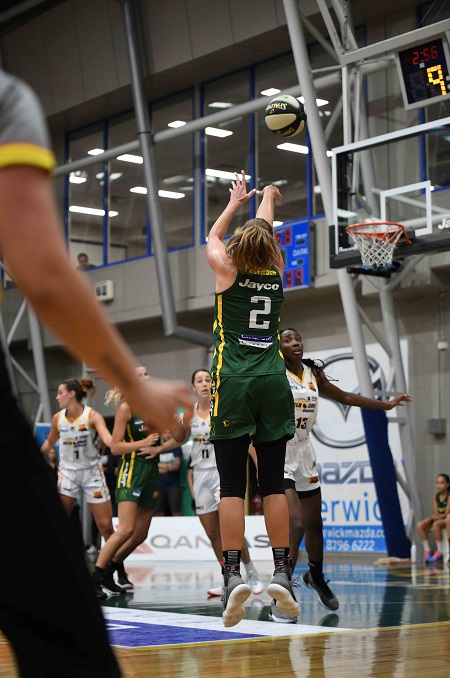 STANDOUT PERFORMER
Making a successful move from Melbourne, Cole was outstanding for the Rangers throughout this season and was justly rewarded at the Chemist Warehouse WNBL Awards Night.
Named Player of the Week in Round 10 when she recorded 25.5 points, seven assists and three steals across two wins and in Round 13 when she had 26 points on 67% shooting across two more victories, Cole also featured in four Team of the Week's.
A complete two-way player, the guard finished with 19.4 points per game (second overall), 3.6 rebounds, 3.6 assists (ninth) and 2.1 steals (second) which were all career-high's as well.
Next Year
TEAM NEEDS
With the retirement of Pedersen, the Rangers will require a strong big in the middle to provide rim protection as well as a presence at the offensive end. With Laney finishing the season as the team's leading rebounder, Dandenong will be on the look-out for a commanding forward that can combat the best centre's in the league.
The Rangers are also searching for a new head coach after Larissa Anderson's four-year tenure, that included two playoff runs and a Runners-Up finish in 2016/17, came to an end.
LIKELY IMPROVEMENT
If Blicavs can get a full off-season in to prepare for 2019/20, a return to her best form would be a welcome boost for the Rangers who could boast one of the strongest wing groups alongside Cole and Laney.
They need to find a presence under the rim though and coming together under a new coach will be another challenge for Dandenong in the upcoming season.