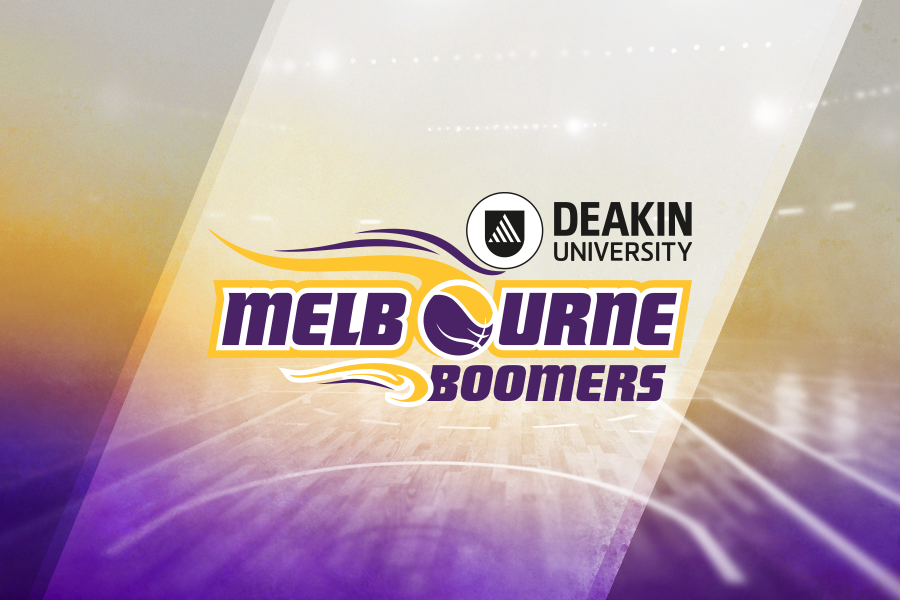 October 11, 2018 | WNBL news
Last Year:
12-9, finished Runners-Up.
Returning: Ash Grant, Jenna O'Hea, Chelsea D'Angelo, Monique Conti, Maddie Garrick, Kalani Purcell.
Newcomers: Jazmin Shelley, Stephanie Talbot, Ezi Magbegor, Cayla George, Jade Melbourne, Olivia Pollerd, Leah Santomaggio, Lara Edmanson, Josie Stockill, Isobel Anstey, Sarah Boothe (import), Lindsay Allen (import).
Fixture:
Four of Melbourne's first six games come against Bendigo and the UC Capitals, two teams that did not make the playoffs last season, which gives them an opportunity to get off on the right foot. Their first Grand Final replay against the Fire comes in Round 5 when they return to Townsville where they lost the 2018 Championship before they host the reigning Champs in Round 6 and 8.
Strengths:
With all the expectations on them due to their roster last season, Melbourne were the Championship favourites and while they do not have Liz Cambage in 2018/19, their roster is still arguably the strongest in the league and should set them up for another tilt at the trophy.
Incredibly, they can almost start with an Opals line-up thanks to Steph Talbot, Jenna O'Hea, Cayla George and Ezi Magbegor who all won silver medals at the FIBA World Cup last month. Talbot is a much-improved player thanks to two seasons with the Phoenix Mercury under the tutelage of Sandy Brondello while George has also continued to develop her game in the USA after spending 2018 with the Dallas Wings. O'Hea hit 57% of her shots from inside the arc last season as a member of the Boomers for 12.7 points, 5.6 rebounds, 4.1 assists and 1.4 steals per game while her on-court leadership and veteran knowledge are extremely valuable to the team. Finally, Magbegor comes to Melbourne as the reigning Rookie of the Year after finishing eighth in the competition with 1.2 blocks per game.
That means the Boomers now have the past two Rookie of the Year's alongside Monique Conti while Maddie Garrick is also back after averaging double-figures in scoring for the third straight season. Both those players should benefit from the addition of WNBA player Lindsay Allen who holds several records at Notre Dame including the single-season assists record and career assists record with 841 total in four years.
Weaknesses:
Melbourne will be a different team without Cambage and while they have a wealth of Opals talent to help cover her absence, she was their match-winner last season and was always available to bail them out with a basket when needed. The converse to the Boomers having four Opals in their team is that none of them were available during the pre-season and they will have only had a week of training together before their first game in Round 1.
Watch out for…
Not always a stat-getter, Kalani Purcell does all the little things that a coach loves and whatever is required of her on a nightly basis. She proved how crucial she is in the playoffs for the Boomers last season as she consistently crashed the boards while also dishing to her team mates with her inside/outside game. In Game 1 of the Semi-Final series against the Perth Lynx, she scored her second highest tally for the season with eight points before flirting with a triple-double in Game 2 with four points, eight rebounds and eight assists. Purcell then averaged 4.7 points, 10.3 boards, 2.7 assists and 1.7 steals in the Grand Final series. With a fair share of Opals taking the limelight this season, Purcell could fly under the radar as a crucial member of the team.
Overall:
Keen to atone for their Grand Final loss last season, the Boomers once again have an impressive line-up that could argue for the best roster. Their quartet of Opals will have chemistry from their FIBA World Cup campaign but it may take some time to gel with the rest of the Boomers. They have more than enough avenues to the basket though and should be able to take care of the ball with the only concern being their ability to defend the paint against the best forwards in the league.