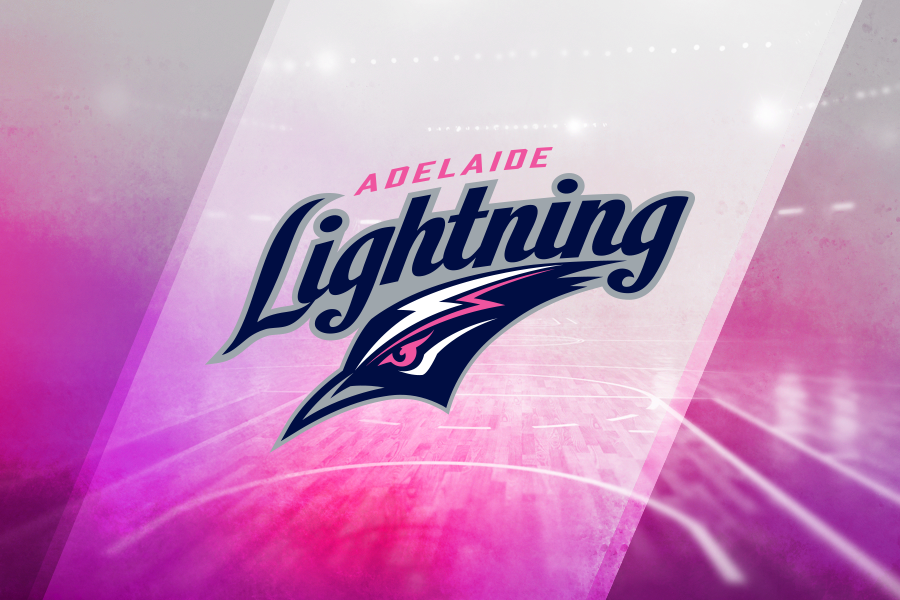 October 10, 2018 | WNBL news
Last Year: 11-10, finishing 5th.
Returning: Lauren Nicholson, Aimie Clydesdale, Chelsea Brook, Nicole Seekamp, Colleen Planeta.
Newcomers: Nia Coffey (import), Kayla Alexander (import), Steph Blicavs, Penina Davidson, Mikayla Pirini, Ashley Taia, Ruby Porter.
Fixture:
Adelaide feature in the first broadcast game of 2018/19 when they travel to Perth in Round 1 and their season is bookended by another trip to Perth in Round 15. Between Round 7-8, they are on the road for three straight games in the space of a week but on the bright side, they only have to travel between Dandenong and Melbourne. The Lightning also play five double-headers with the Adelaide 36ers including three straight weeks between Round 12-14.
Strengths:
Making a significant improvement on the year before, Adelaide recorded eight more wins in 2017/18 and they will now be aiming to carry that momentum forward and return to the playoffs for the first time in five seasons. Sitting at the top of the league last season for steals and assists, the Lightning enjoyed getting up and down the floor and they will look to be one of the faster teams again with Nicole Seekamp, Lauren Nicholson and Aimie Clydesdale all returning.
Nicholson proved herself as a sharp-shooter last season by hitting 52% from the field and 36% from beyond the arc and Seekamp was a valuable addition with averages of 13.2 points, 5.1 assists (fourth in the league) and 2.4 steals (fourth) per game to win the club MVP. Clydesdale enjoyed more responsibility, coming over from Dandenong to average career-highs in points (9.9), assists (3.8) and steals (1.1) and she will be joined by ex-Rangers teammate Steph Blicavs this season who has won the past two club MVP's at Dandenong.
Chelsea Brook could be ready for her WNBL emergence, coming off the back of an MVP season in the SA Premier League where she averaged a double-double. Colleen Planeta returns for her third season after averaging double-figures in scoring for her career while Penina Davidson, a New Zealand Tall Fern, will play a big role as part of the club's forward line as she hits Australian shores for the first time after a four-year college stint.
Weaknesses:
The Lightning were just around the mark last year with 11 wins, falling a game shy of reaching the top four and they also came up just short in 2015/16 and 2013/14 with ten and twelve wins respectively. The question this season is whether they have the personnel to finally push them over the edge and return them to the post-season. While their pace made for entertaining games last season, the Lightning finished third for turnovers which did not help their cause and also gave 78 points per game. The pressure will be on their front court to lock down defensively and that job has been made tougher already with the health of import and WNBA centre Kayla Alexander up in the air after suffering a knee injury in the lead-up to the FIBA World Cup.
Watch out for…
Another player who should enjoy the pace at which Adelaide play, Nia Coffey could emerge as one of the stars of the league this year. The 23-year old has the size and strength to play down low but can stretch the floor with her mid-range game while also defending the perimeter. Playing two seasons in the WNBA, Coffey averaged 5.3 points and 2.4 rebounds for Las Vegas in 2018 while she also has an Under-19 World Championship gold medal under her belt and was named in the All-Big Ten Conference First Team during every year of her college career.
Predicted Finish:
Helping the Opals to a silver medal at the FIBA World Cup last month as assistant coach, Chris Lucas will be hoping to bring that success over to the Lighting. They are on the rise after last season but must now convert that into a playoff appearance with Alexander and Planeta having big jobs in the paint while Seekamp, Blicavs, Nicholson and Clydesdale all need to gel on the floor. Coffey could be the difference-maker though and if she performs to the standard that most expect of her, the Lightning should be seeing their first post-season action since 2013.