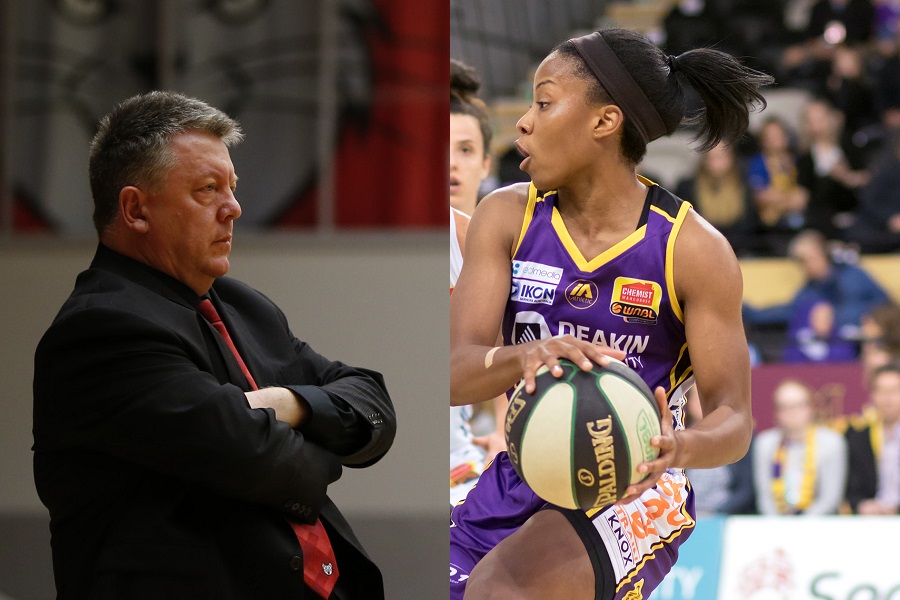 December 10, 2018 | WNBL news
Lindsay Allen of the Deakin Melbourne Boomers and Perth Lynx's Andy Stewart have been awarded the November player and coach of the month honours respectively.
After being named Player of the Week twice in November, Allen has earned the nod during a stretch that saw the Boomers play a remarkable eight games in 23 days, finishing with a 6-2 record.
Allen's play through that run was integral to Melbourne's success and she began Round 5 with 16 points and five assists as the Boomers dealt with the Flames.
She backed up three days later in Townsville with a 29-point performance on 10-14 shooting which included dropping 13 points in the final term to help the Boomers over the line in the Grand Final re-match.
Nailing 4-6 from the three-point line, Allen also added six assists and three steals to clinch the Player of the Week award.
The following week, Melbourne prevailed in a 20-point win over Perth and Allen again paced her side with 26 points, five boards and five assists.
Taking on Townsville for the second time in a week after that, the Fire still had no way to stop the point guard as she recorded 21 points, seven rebounds and six assists to claim back-to-back Player of the Week nominations.
Lindsay Allen November Stats: 19.8 points on 53% shooting including 49% from three-point range, 85% from the free-throw line, 4.8 rebounds, five assists and 1.4 steals per game.
Despite a brilliant month, the Boomers did not have the best record through November as the Lynx and coach Stewart powered their way to the top of the ladder with a 5-1 record in the month.
Their only loss came at the hands of the Boomers but they crushed the Flames by 46 points while scoring a league-high 113 points and shooting 57% from the field.
Perth also defeated the UC Capitals in two meetings to cement their place on top, holding on in a five-point thriller in Round 5 and then by four points three weeks later at home.
While Asia Taylor remains their focal point, the likes of Brittany McPhee and Alison Schwagmeyer are proving to be Championship calibre players and all three players are dangerous three-point shooters alongside Kayla Steindl and Toni Farnworth.
Lauren Mansfield continues to accrue a greater role off the bench as back-up to her fellow national player Katie Ebzery and Maddison Allen is shining under coach Stewart with her rim protection a nice complement to Taylor's strength in the paint.