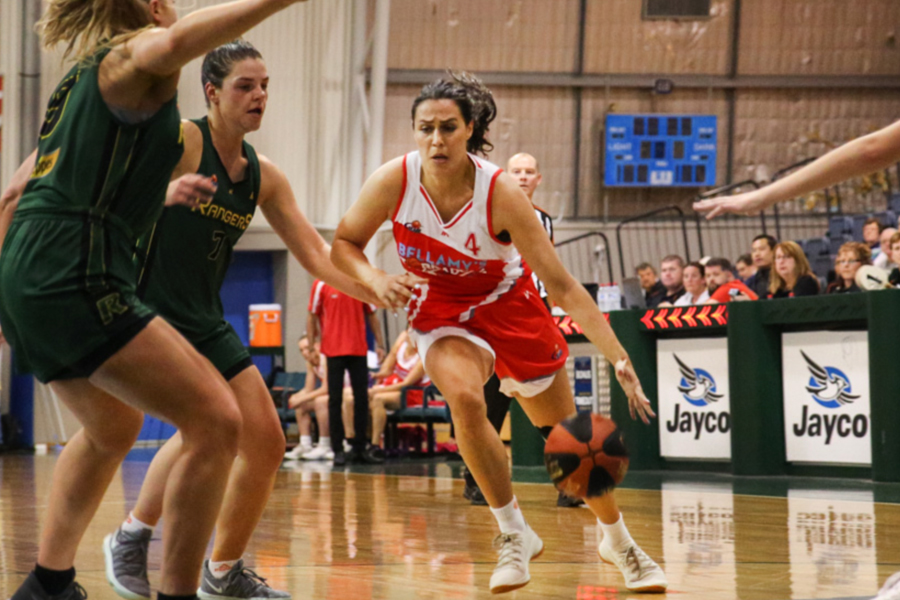 May 12, 2018 | WNBL news
Having come off a WNBL semi-finals run, Ally Wilson has taken a refreshed approach to SEABL finding a new home in Launceston.
Under new coach Derek Washington, Wilson has had a strong start to the season averaging 19 points and four rebounds a game.
"It's been really good this WNBL to SEABL season as I had about a month off," Wilson said when asked about her form.
"So I went home for a month and didn't do a lot of basketball and got to have a bit of a rest and spend time with my family so it's been one of the best off seasons, transitioning from WNBL to SEABL."
However, it hasn't been all smooth sailing on the court for Launceston, losing the first three games of the season.
"It's been a bit of a shaky start for us as basically a brand-new team and new coach, so it was trying to get used to (Derek Washington's) style of play.
"But I think we are finally coming together now."
Washington's addition to the team has brought a new dimension to the Tornadoes with his WNBA experience an asset to the squad. When asked about his coaching style, Wilson couldn't help but grin.
"(Derek) is really different. Being American, he has a whole different view on the game and he is really good with development.
"He's very intense which you see when he is running up and down on the sidelines and he is a really good coach and we learn a lot from him."
The new coach couldn't have come at a better time for the Tornadoes as the SEABL competition continues to rise to a whole new level with more internationally ranked athletes taking to the court in 2018.
"The SEABL season this year is incredible," Wilson said.
"The standard (of competition) here is three steps up. It just keeps getting better and better, as does WNBL.
"It's great to be able to play in such a high-quality competition with such high-quality players."
intensity of the game is something that Wilson is familiar with, the SEABL and WNBL star returning to the Sydney Uni Flames for her fourth season in 2018-19.
But in the meantime, Wilson has high hopes for the club for the rest of the season with the momentum starting to build for the Tornadoes.
As far as Wilson is concerned, the only way from here is up the ladder.
"We've got a good team, we've got a good coach, so we should keep winning more games.
"The key for us is learning to play with each other and getting some flow."
Ally Wilson will be back on court with the Tornadoes tonight when they face Albury Wodonga Bandits on the road and will return home to play some familiar faces against the Sydney Uni Sparks on May 19th.