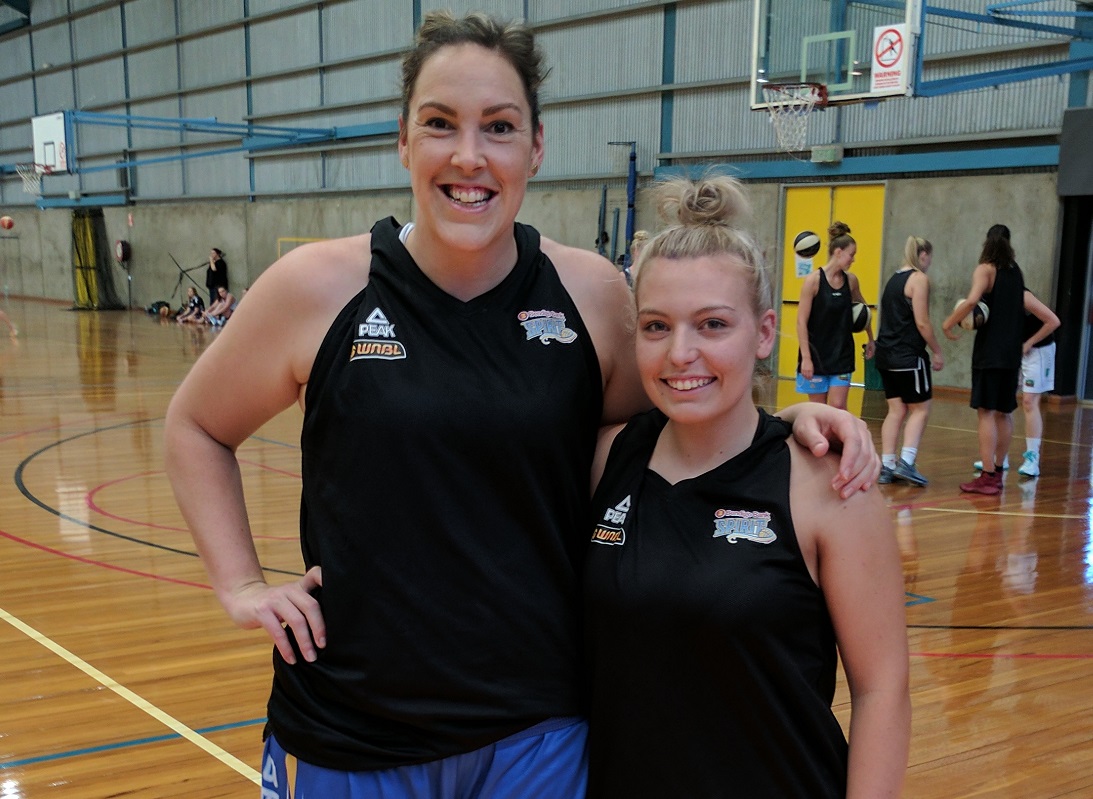 January 3, 2017 | WNBL news
The Bendigo Bank Spirit has promoted yet another promising regional Victorian basketballer to its senior playing roster.
Fresh from finishing her Year 12 at Assumption College Kilmore, 17 year old Kara Tessari has been added to the playing group to replace club stalwart Jane Chalmers, who will miss the rest of the season with injury.
Kara, who lives at Monegeetta near Romsey, joins Kerryn Harrington (Bendigo), Molly Mathews (Ballarat), Heather Oliver (Wangaratta), Gabrielle Richards (Seymour), Ebony Rolph (Geelong) and Andrea Wilson (Leongatha) representing country Victoria on the national stage with the Spirit.
Despite being based in country Victoria, the point guard currently plays Big V basketball for the Bulleen Boomers, was captain of the Vic Metro Under 18 team and was recently named in the 2017 Vic Metro Under 20 team for the Helloworld Under 20 Championships to be played in Bendigo next month.
Spirit coach Simon Pritchard said Kara was a strong replacement for Jane.
ÒKara has been with us since the start of the season as a development player and she knows our style of play and our structures well, so she will fit right in,Ó he said.
ÒShe is a great young talent and itÕs important for the future of the club and the sport in regional Victoria we can create a pathway for girls wanting to play the game at the highest level.Ó
Kara said she was excited to be joining the team.
ÒI have really enjoyed the time I have had with the team so far, and I have learnt so much,Ó she said.
ÒSimon, Dave and Andrea have been amazing and the players have been so helpful and are just fantastic.
ÒUnder the circumstances I feel for Jane and I have learnt so much from her this year, but I am thankful for the opportunity that has arisen.Ó
Pritchard said Jane had surgery over the Christmas break on a thumb tendon injury she had been carrying for the first half of the season.
ÒShe expected to be out for about four weeks, but when they operated, the surgeons discovered the damage was worse than she thought,Ó he said.
ÒShe has been amazing for us this year, and for the past decade, and we wish her a speedy recovery.Ó