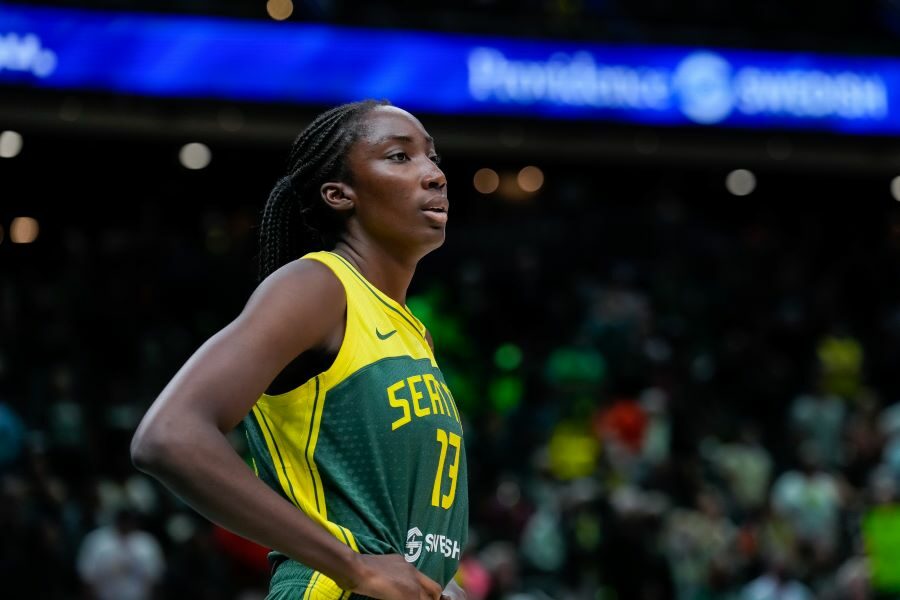 August 17, 2022 | WNBL news
Five Australian Opals are set to fight for the WNBA Championship as the Playoffs tip off on Thursday.  
Seattle Storm's Ezi Magbegor and Steph Talbot and New York Liberty's Sami Whitcomb and Bec Allen, led by Coach, Sandy Brondello have clinched a spot in the 2022 WNBA Playoffs.  
Eight teams advanced to the first round, which for the first time since 2015, comprises of four best-of-three series to determine the semi-finalists. 
Seattle Storm finished fourth in the regular season and will face off against the Washington Mystics on Friday.  
Magbegor is coming off the back of a WNBL Championship win with the Melbourne Boomers and is searching for her second WNBA Championship, after Seattle won in 2020. Magbegor has had a stellar defensive season, averaging two blocks per game as well as a career high seven blocks against the Phoenix, the most in WNBA this season.  
Talbot is in her fifth season in the WNBA and has had 10 playoff game appearances with averages of 4.4 points and 2.8 rebounds per game. She is currently averaging five points and 3 rebounds per game.  
The series is set to be hotly contested, with both teams built upon strong defence; Washington ranked first and Seattle third in the league.  
It came down to the final game of the regular season for the Liberty to make it into the playoffs.  They clinched the seventh spot, and will face off against reigning Champions, Chicago Sky on Thursday.  
Whitcomb will be aiming for her third WNBA title, after winning with Seattle Storm in their 2020 and 2018 Championships. Whitcomb's playoff experience will be invaluable to the Liberty, who are coming up against tough opposition.  
 Allen is in her seventh season with the Liberty, currently averaging seven points and three rebounds per game, and is yet to win a WNBA Championship.  
 In what is the Liberty's second consecutive finals berth, Brondello will be looking to get the Liberty their first ever WNBA Championship.  Brondello won a title and made another WNBA Finals appearance in her eight seasons with Phoenix Mercury, before signing with the Liberty ahead of the 2022 season.   
Game one New York Liberty vs Chicago kicks off tomorrow, 10am AEST.  
Seattle vs Washington starts Friday, 12pm AEST.  
Both games will be broadcast live on SBS Viceland.