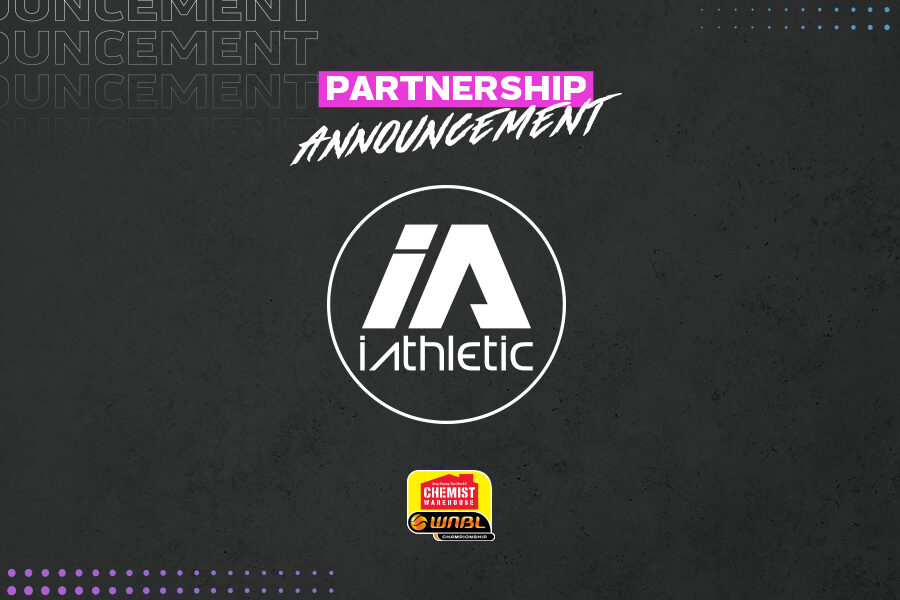 November 5, 2020 | WNBL news
Basketball Australia (BA) is delighted to announce that Australian-owned sports apparel brand, iAthletic, has inked an extension to be the official apparel partner of the Chemist Warehouse WNBL.
Founded in 2015, iAthletic originally signed on as a partner to the league ahead of the 2017/18 WNBL season and has continuously provided top-quality merchandise and apparel throughout the maiden agreement.
The renewed agreement will see iAthletic continue as the league's official teamwear apparel provider, as well as managing the official WNBL online store through until the end of June 2021.
Basketball Australia's Head of Commercial Partnerships Glen Towers said the extension reflects the successful partnership the league and the brand has formed over recent years.
"Basketball Australia are delighted to continue its partnership with iAthletic, who is both passionate and proud to be the league's official teamwear provider.
"Over the past three seasons of the Chemist Warehouse WNBL, iAthletic has delivered high-quality apparel with cutting-edge designs for fans and the eight teams associated with the league.
"We look forward to working with iAthletic this season on innovative and fashionable fan apparel and their teamwear offering for the Chemist Warehouse WNBL," concluded Towers.
An extensive range of teamwear, including replica jerseys for all eight WNBL teams, is available to purchase for both domestic and international delivery through the online store.
On announcing the partnership extension, iAthletic Managing Director Dave Biwer said, "We are excited to continue our relationship with the Chemist Warehouse WNBL, Australia's longest running elite women's sporting competition. 
"The league, the players and iAthletic all have to perform on and off the court, and this extension is just the beginning of an exciting period of innovation for the brand, where we will be working alongside the athletes of the league to deliver the ultimate cutting edge women's basketball apparel.
"We can't wait to see the eight clubs run out on court this season in their iAthletic teamwear and the fans in the stand enjoying our latest range of apparel which is now available online," concluded Biwer.
The 2020 Chemist Warehouse WNBL season will be played exclusively out of a North Queensland hub, tipping off on November 11.
All 60 games of the 2020 Chemist Warehouse WNBL season will be broadcast LIVE on Kayo, with 21 feature games to be broadcast LIVE on Foxtel, and ten feature games to be simulcast on the ABC main channel plus ABC iview.