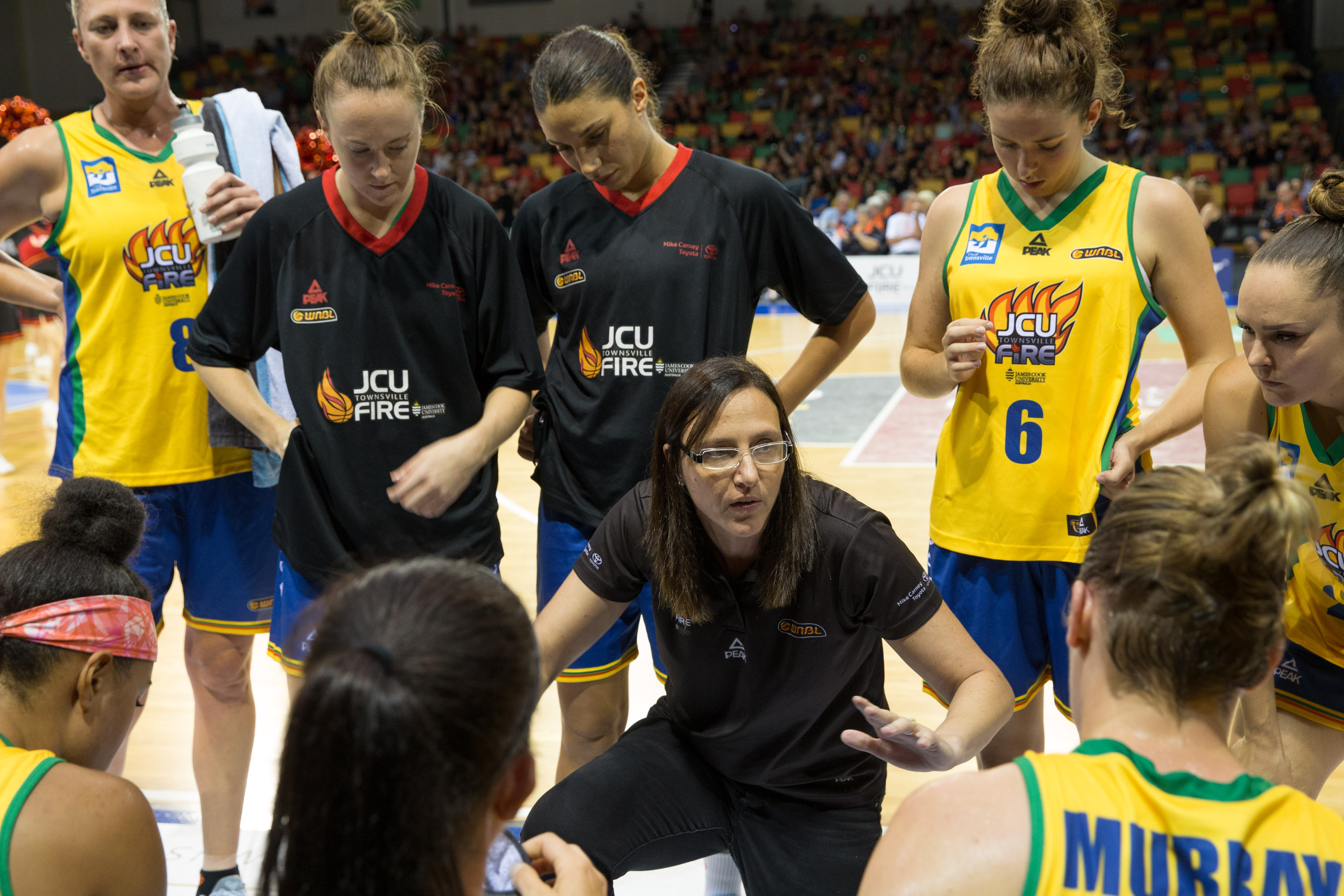 January 14, 2017 | WNBL news
An evergreen performance from JCU Townsville Fire captain Suzy Batkovic in her 300th WNBL game has failed to deliver a milestone win.
For the second time this season, the Fire will return from Canberra licking their wounds after the UC Capitals reversed last weekÕs thumping in Townsville to secure a 73-67 victory.
Batkovic was simply outstanding in her 300th fixture as she posted a game-high 23 points, 12 rebounds and five assists, but her support crew were missing in action.
Mia Murray (16 points and six rebounds) hit back-to-back triples in the third time to slash the margin to four points, while Kayla Standish (10 points and six rebounds) was the only other player in double figures.
Import Natasha Cloud managed just three minutes in the first term before missing the remainder of the fixture with the same toe injury that threatened her from even suiting up.
ÒCanberra did a fantastic job on their counters to our pressure from last week,Ó Fire assistant coach Mark Wrobel said.
ÒBecause we werenÕt forcing the turnovers and getting quick stops we really struggled to get our running game going.
ÒWe certainly missed Tash out there, who just wasnÕt quite ready to go, as she is such a big part of getting our team moving.
ÒEverything becomes must-win for us now, so we need to rally and get back in the winnersÕ circle against Bendigo on Friday night.Ó
Having momentarily entered the WNBL top-four as a result of BendigoÕs loss last night, the Fire remain fifth after failing to secure todayÕs win, placing extra emphasis on next weekÕs home fixture against the Spirit.
After a slow start, Batkovic got the Fire rolling in the opening term, while Standish and Micaela Cocks (eight points and four assists) were also active.
With the rotation down to just eight players, the FireÕs bench failed to impose themselves like they had just eight days ago as they were outscored 4-25.
Little separated either side in almost ever statistic, however, the CapsÕ ability to hurt the Fire on the scoreboard off turnovers proved telling.
With scores level at quarter-time, the Caps opened up an eight-point buffer at the main change which they clung onto for the remainder of the fixture.
The Fire surged in the third and fourth quarters, but on each occasion, they couldnÕt secure the momentum to get the go-ahead basket.
The Fire host the Spirit from 7pm at Townsville Stadium on Friday night.
Click here to see full box scores from todayÕs game.