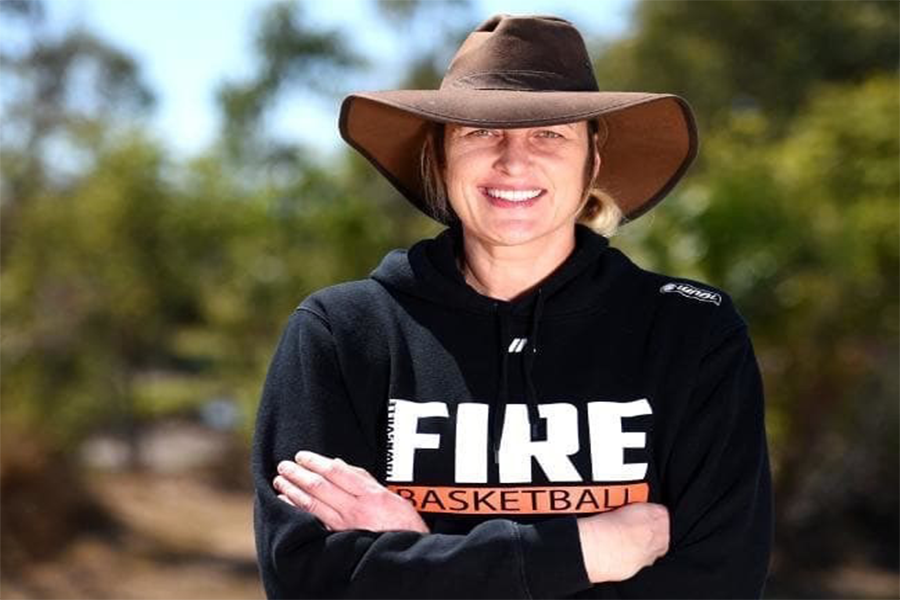 August 15, 2018 | WNBL news
Devastating and heartbreaking were a few of the words Suzy Batkovic used to describe the current situation with the drought and the farmers affected.
Amazing and heart-warming were the words she used to describe Australians and their willingness to help.
Captain of JCU Townsville Fire and three-time Olympian, Batkovic's current accomplishment may be her most impressive yet.
Through Rural Aid's program, 'Buy a Bale', Batkovic has raised over $19,000 in two weeks, just shy of her $22,000 goal.
She is currently the second top individual in fundraising and has contributed three trucks worth of hay through donations.
Buy a Bale is a not-for-profit campaign that puts 100% of its donations towards supplying hay for farmers in need.
"The thing that got me when I was doing my research, on wanting to understand more and where it's actually at, was a farmer consoling his cow," said Suzy Batkovic.
"I ended up staying up past two a.m. and just reading more and having tears in my eyes because it was just devastating, the things that I was reading were just horrendous."
Buy a Bale partnered with Everyday Hero to fundraise over $300,000 to provide bales of hay and cover the cost of transport for drought-stricken farmers and their livestock.
New South Wales government recently declared 100% of the state to be in a drought, with parts of Victoria and Queensland also affected.
Raising awareness was another focus for Batkovic, as she aimed to ignite the Aussie spirit of looking out for your mate.
"I wanted to raise awareness to make sure people understand what is actually happening because sometimes out of sight out of mind comes into play," said Batkovic.
"That's our backyard, these are our people, our mates. That's why I'm wanting to help as much as I can."
Batkovic has noted how across Australia, communities have come together to provide support.
20 trucks have left Western Australia heading to New South Wales loaded with over 2,000 bales of hay, organised by the Rapid Relief Team.
Tasmania has collected over 1,000 bales of hay to ship to struggling farmers.
Batkovic also thanks the people who are struggling themselves who still manage to contribute what they can to the cause.
"The big amounts that people are donating is just amazing, it really is." Batkovic said.
"But there's also stories on my page that were really heart-warming for me, as one person put 'I don't have much, but I can spare five bucks."
"Maybe you're doing it tough but finding things to sacrifice to help our farmers, that's what it's about at the moment, they're struggling, so I think it's fantastic." She said.
This drought has been said to be the worst drought in a century.
"I guess for me a huge aspect of playing in a team sport, representing Australia and playing in the Chemist Warehouse WBNL, is you go in and you help your mates, you don't leave anyone behind." Batkovic said.
"To me that's definitely always been the Australian way. I think it's time we help our farmers."
You can donate to Suzy Batkovic's fundraiser here: https://help-buy-a-truck-load.everydayhero.com/au/suzy-1