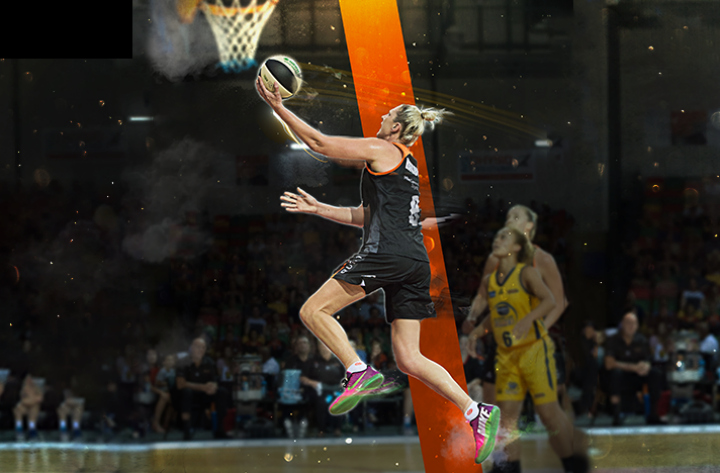 January 13, 2017 | WNBL news
JCU Townsville Fire captain Suzy Batkovic will become just the 17th WNBL player to 300 games tomorrow when she lines up against the UC Capitals in Canberra.
Having made her WNBL debut in 1996, the triple Olympian is poised to go down as one of the competitionÕs greatest ever players.
Fresh off claiming a record-equalling fourth WNBL MVP last season Ð tying former teammate Lauren Jackson as the only players to do so Ð the star centre currently sits third all-time for points, second in rebounds and fourth in blocks.
Batkovic also boasts four WNBL titles after guiding the Fire to back-to-back championships and remains steadfast on securing a three-peat later this season.
ÒItÕs an accomplishment that IÕm extremely proud of after commencing my career as a 15-year-old,Ó Batkovic said.
ÒThe WNBL has played an enormous role in my career- both internationally and domestically Ð and has allowed me to become the player that I am today.
ÒHopefully I can celebrate it with a win.Ó
Having debuted with the AIS, Batkovic was a key member of the sideÕs historic WNBL title in 1998/99 alongside Jackson and future Opals legends Penny Taylor and Belinda Snell.
A second WNBL Championship followed with the Sydney Panthers in 2000/01 before joining the Fire for their inaugural year in the competition in 2001/02.
A decade overseas brought four European titles before returning to the WNBL ahead of the London Olympics.
Since returning to the WNBL, Batkovic has secured her legacy as one of the competitionÕs most dominant players, claiming four of the past five MVP awards and finishing third in the other.
The 36-year-old remains on track to secure a record-breaking fifth later this year as she presently sits second for both points and rebounds after averaging 20.1 and 10.5 through the first two-thirds of the season.
ÒSuzyÕs longevity in the game is going to make her one of the best players this country has produced,Ó Jackson said.
ÒI am so incredibly proud of her and what she has achieved Ð she has handled so much adversity and risen to every challenge.Ó
Having arrived back in Australia yesterday, Taylor was equally flowing in her praise of Batkovic.
ÒWe started as friends and teammates at the AIS and our careers have taken us to various leagues across the world,Ó Taylor said.
ÒSheÕs been a great player for such a long time and sheÕs showing no signs of slowing down, she still looks like she is 20 and she still has that dominant left-hand that no one can defend.Ó
The Fire face the Capitals at Southern Cross Stadium from 2pm on Saturday.
Click here to see the all-time WNBL statistical leaders.
Tale of the tape
Name: Suzy Batkovic
DOB: 17/12/1980
Games: 299*
Debut: 1996
Clubs: AIS 1996 Ð 1999; Sydney Panthers 1999 Ð 2001; Townsville Fire 2001/02, Sydney Uni FlamesÊ2009/10; Canberra Capitals 2010/11; Adelaide Lightning 2011/12 Ð 2012/13; Townsville Fire 2013/14 Ð Current.
Championships: AIS 1999; Sydney Flames 2001; Townsville Fire 2014/15, 2015/16.
WNBL MVPs: Adelaide Lightning 2011/12, Adelaide Lightning 2012/13, Townsville Fire 2013/14, Townsville Fire 2015/16