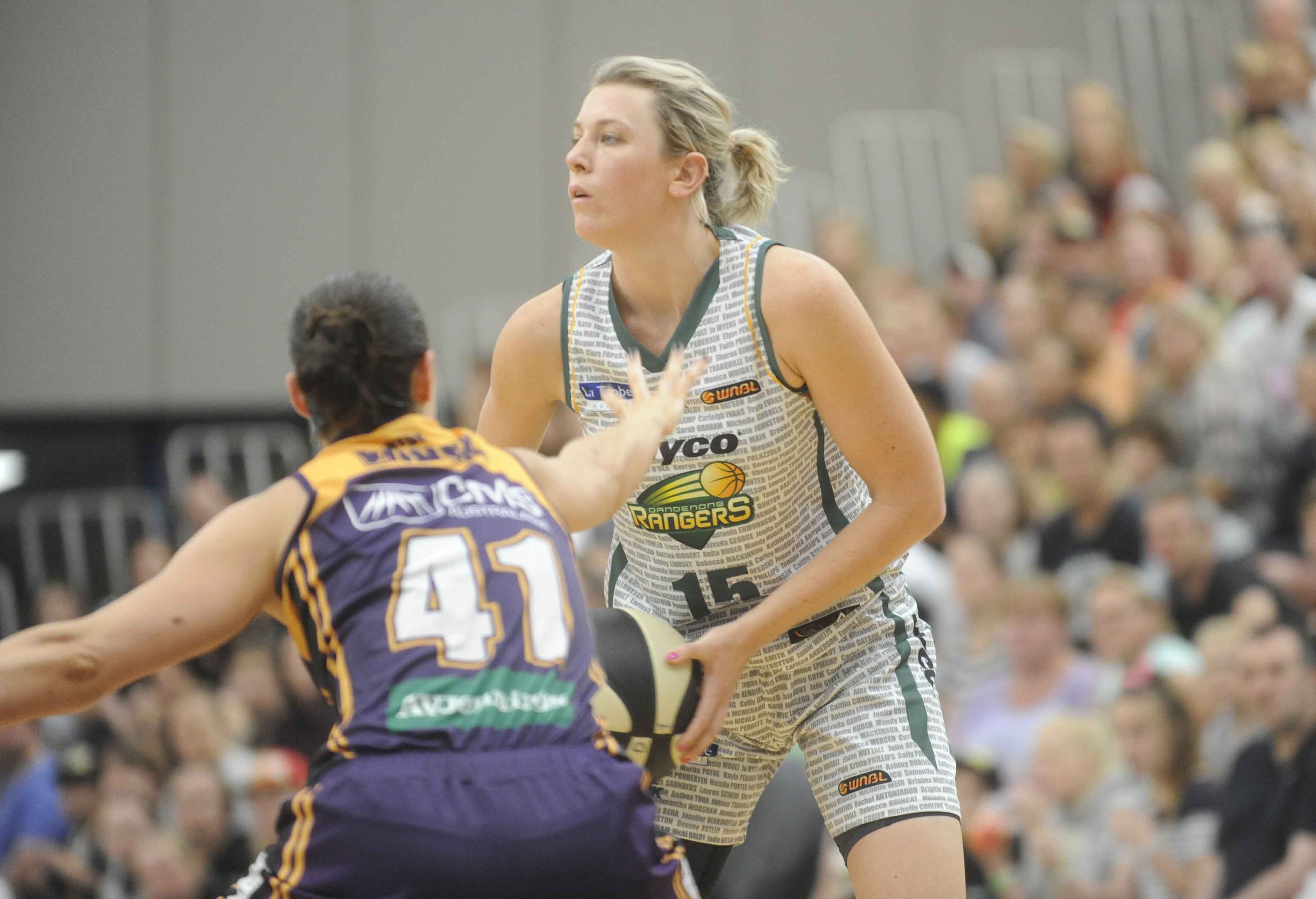 May 5, 2017 | WNBL news
Dandenong Basketball Association is excited to announce that Rangers fan favourite Sara Blicavs has re-signed with the Jayco Rangers for the WNBL 2017/18 season.
One of the leagueÕs brightest media stars, the ever-bubbly Blicavs will return to the Jayco Rangers with the goal of taking her game to an even higher level after a superb 2016/17 season, which saw her awarded Co-Rangers MVP with now sister-in-law Steph Cumming.
Jayco Rangers coach Larissa Anderson stated that sheÕs thrilled to have Sara back on board with the Rangers program for the upcoming season, as she looks forward to Sara making a Ôbig impactÕ on the WNBL in 2017-18.
ÒIt is fantastic to have Sara back again in a Jayco Rangers uniform, sheÕs really stamped her mark on the league and on our club over the past three yearsÓ, said Anderson. ÒSara continues to take her game to a new level each season and will again play a vital role for us in taking that extra step toward a championship.Ó
After a terrific 2016-17 regular season, finishing 2nd overall, Sara and the Jayco Rangers just came up short of winning last yearÕs title, falling to the Sydney Uni Flames in a best-of-three series. But that has only added extra fuel to the fire for Sara, telling Dandenong Basketball she cannot wait to get back out there with her Jayco Rangers teammates.
ÒHow could I not re-sign with the Jayco Rangers?Ó said Blicavs. ÒWe were so close to getting the championship that to not go around again with Dandenong would be insane. I love our team, I love the association and I love our supporters; I canÕt wait to get back out there and push for a WNBL title in 2017-18.Ó
A superstar both on and off the court, Sara will no doubt be one of the featured media stars for the WNBL in 2017-18, as the league returns to TV screens for the first time in three years as part of the leagueÕs new contract with FOX Sports Australia.
In a huge deal for both womenÕs sport and basketball in Australia, the WNBL will begin its resurgence with a minimum of one game per week broadcast live on FOXTEL; something Sara is very excited about.
ÒTo be back on TV and finally getting the exposure we deserve is amazing newsÓ, said Blicavs. ÒThings are really looking up for the WNBL and IÕm just so glad to be a part of it all.Ó
For all media enquiries and commercial opportunities, please contact Michelle Harrison on 0423 957 986 or via email at michelle.harrison@dandenongbasketball.com.au.