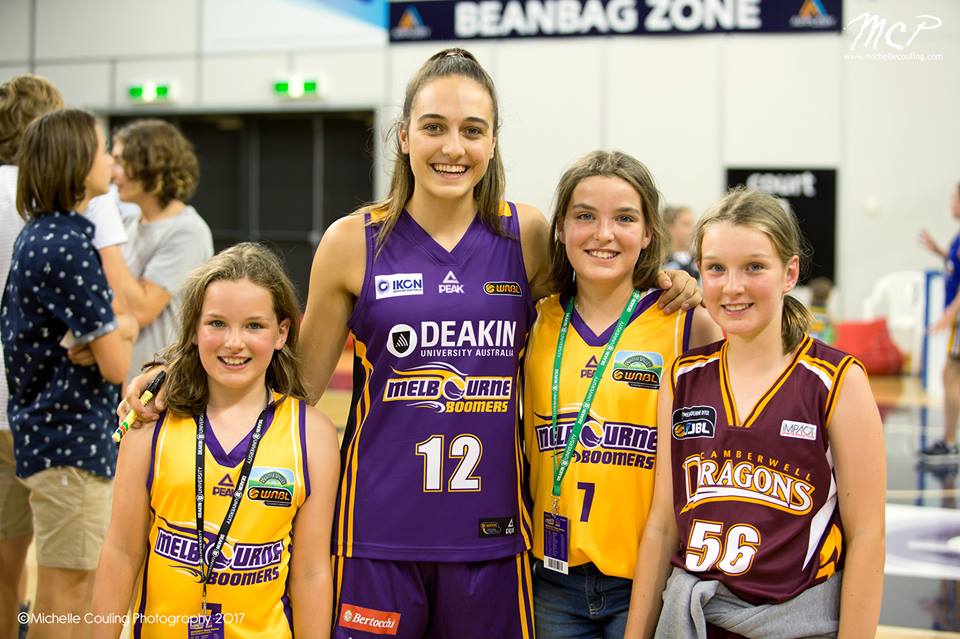 May 9, 2017 | WNBL news
The Deakin Melbourne Boomers are pleased to announce the return of young Victorian development players Cassidy Gould (Altona), Chelsea DÕAngelo (Traralgon/currently playing for Frankston) and Emma Nankervis (Frankston) and Êfor the 2017-18 WNBL season.
All three players enjoyed a strong debut year with the Boomers last season and according to coach Guy Molloy the decision to bring each of them back was an easy one.
ÒChelsea, Emma and Cassidy have a real thirst for developing their game, they progressed really well last season and weÕre looking forward to seeing them all take further steps this season,Ó said Molloy.
ÒThe Boomers program is very much about local talent, we represent Melbourne and have a strong connection with the grassroots level across the city, and into regional Victoria. ItÕs testament to the relationships we are building that we continue to see rising Victorian talent coming through the player pathway and reaching this elite level.Ó
ÒAll three players represented Victoria with distinction at the recent U18 nationals in Townsville. You can really see their progress and we believe they all have a strong future ahead of them,Ó added Molloy.
The Boomers have now announced eight contracted players and three development players. General Manager Justin Nelson said more announcements on a further two contracted positions are onÊthe way, and at this stage he wouldnÕt rule out adding more developmentÊplayers.
ÒWe are strongly committed to working with Basketball Victoria and continuing toÊidentify young players comingÊthrough their pathway. Grant Wallace and his coaches at Basketball Victoria do an outstanding job,Ó said Nelson.
ÒThere is no doubtÊthe Victorian player pathway is the best in Australia, so it really helps us at the elite level to add to that pathway and bringÊoutstanding young talent into the WNBL.Ó
ÒAt the Boomers we are dedicated to connecting with the grassroots and representing all of our wonderful clubs and associations. To see Chelsea, Emma and Cassidy continuing their development at the WNBL level is a credit to the grassroots clubs they have come from,Ó Nelson added.
Boomers memberships for WNBL season 2017-18 start from just $39. To join the Boomers Family today, go toÊwww.boomersmemberships.com.au