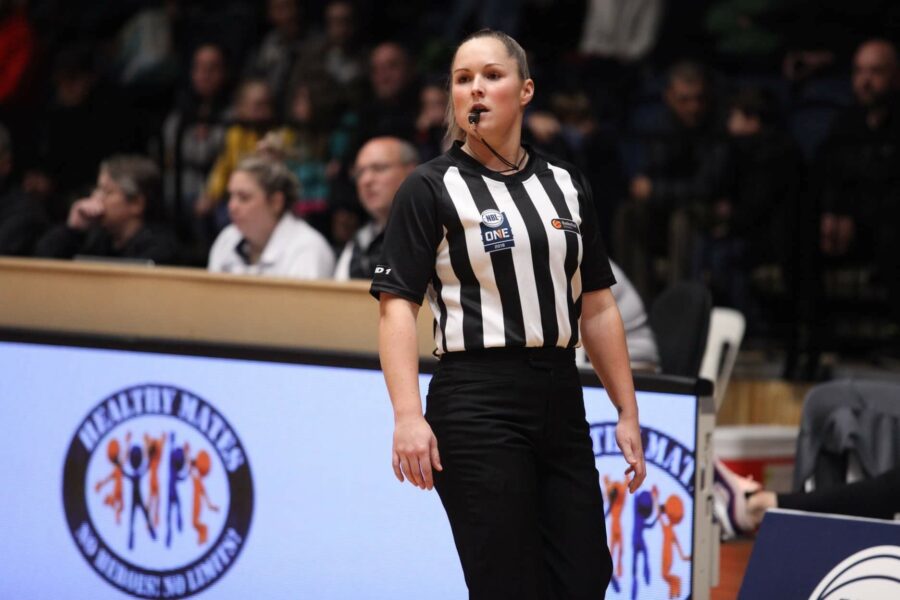 December 11, 2021 | WNBL news
After 15 years of officiating at junior championships, state leagues and progressing to NBL1, referee Bianca Vernon is set to make her WNBL debut at tonight's Melbourne derby.
Committed to the dream of officiating at the elite level, Vernon has been working her way through the system since she was 17 years old and now manages it alongside her professional career as a paramedic. With the effects of the pandemic impacting both professions, these past two years were especially challenging, which made this call up to the WNBL unexpected.
"I was very surprised when I got the call, it's been a while, it's been a goal and I'm excited I finally got here," Vernon told WNBL Media.
"This was my goal, I didn't think I'd ever get to this level, juggling being a paramedic as well.
"I was fortunate that Ambulance Victoria was happy to support me and my endeavors with reffing, helping me with my shifting so I could juggle both which I think has helped me progress to this level."
Once selected to ref junior championships in 2014, Vernon realised she could take her officiating career further than once imagined. Progressing through to the Big V and NBL1 competitions, Vernon calls it a dream come true to reach the WNBL and has her sights set on an international basketball.
"I'd love to get a FIBA badge but I want to enjoy this moment and enjoy the WNBL panel and what I learn from all of this.
"It means a lot and highlights how much I love the game, I've been a ref since I was 17 so it's been a long haul to get here so it's a big deal and just shows that you can get there if you set your mind to it."
Vernon will hit the WNBL court for the first time tonight at the Melbourne Sports Centre where the Melbourne Boomers will host the Southside Flyers.