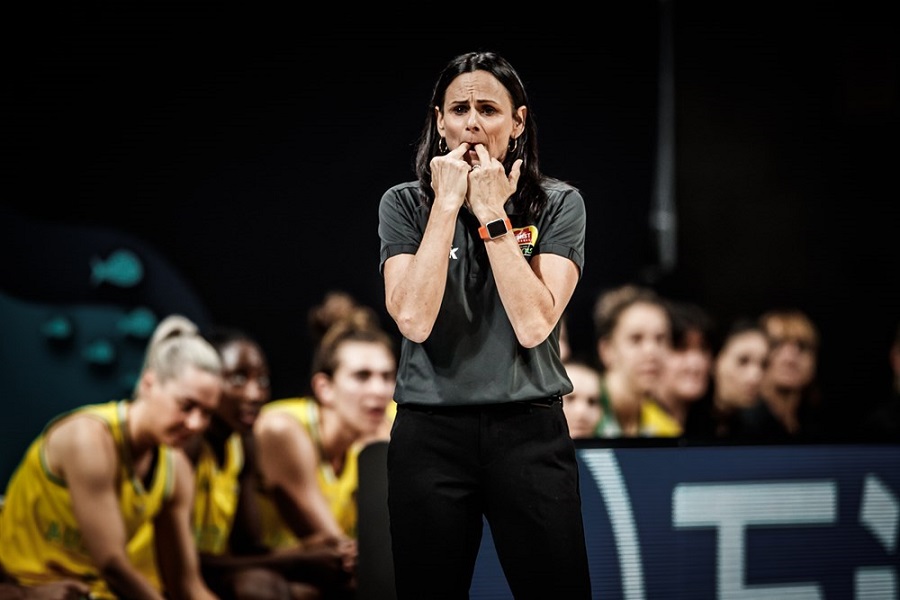 December 20, 2018 | WNBL news
Written by Megan Hustwaite.
Sandy Brondello likes what she's seen.
The Chemist Warehouse Australian Opals coach is back home and has been an interested #WNBL19 on-looker from the sidelines in recent weeks.
A former WNBL champion herself, Brondello says the standard of the league is as good as ever while the form of Opals, and potential national representatives, have caught her attention.
"The main reason for coming home is to cast my eye over all the players and the games have been fantastic, the standard of the league continues to get better and better with the kind of players that we have,'' she told The WNBL Show.
"I've been very impressed with the games but also some of the players that have stood out for me.
"Players that haven't been in the Opals squad before, I'm casting my eye wide because it is about who are the future Opals, who has a chance now and our squad in January will be a bigger squad just so I can have a look at them.
"I think Rebecca Cole's been playing fantastic for Dandenong, she's a natural fit for the one and showing that with her athleticism. Lauren Nicholson has continued to improve and improve this last year, they're the kinds of players I'm getting the opportunity to have a look at.
"I can't wait to get the whole group together because I've been very impressed with the standard."
Marianna Tolo and Sara Blicavs have returned to the WNBL, both from ACL injuries, in the past few weeks and their comebacks have pleased the national coach.
"Leading into the World Cup this year we had so many injuries, no bigger than those two then you put Leilani Mitchell on top of that,'' she said.
"They are tough competitors. Marianna has just picked up where she left off, you wouldn't think she's coming back from an ACL. It's just fantastic for those two. I spoke to Sara after the game and she's like a kid in a candy store just being back on court, it's been a long wait for her, 13 months."
"They'll continue to get better and better with the competition they face."
Brondello believes the side that plays the best team basketball will win the championship in what's a tight season. So, who's her pick?
"If I had to put my money on anyone, I'd probably go for a roughie – probably Adelaide,'' she said.
"When you put a team together it's getting the right players that fit each other and that's what they have. They have good speed, toughness, shooting, Kayla Alexander has an inside/outside game, (Nia) Coffey she's dominant in that open court as well.
"They play well together and I like that. Unselfish basketball, move the ball but make defence create offense."
Listen to Sandy Brondello on The WNBL Show here.
The WNBL Show airs every Tuesday during the Chemist Warehouse WNBL season.