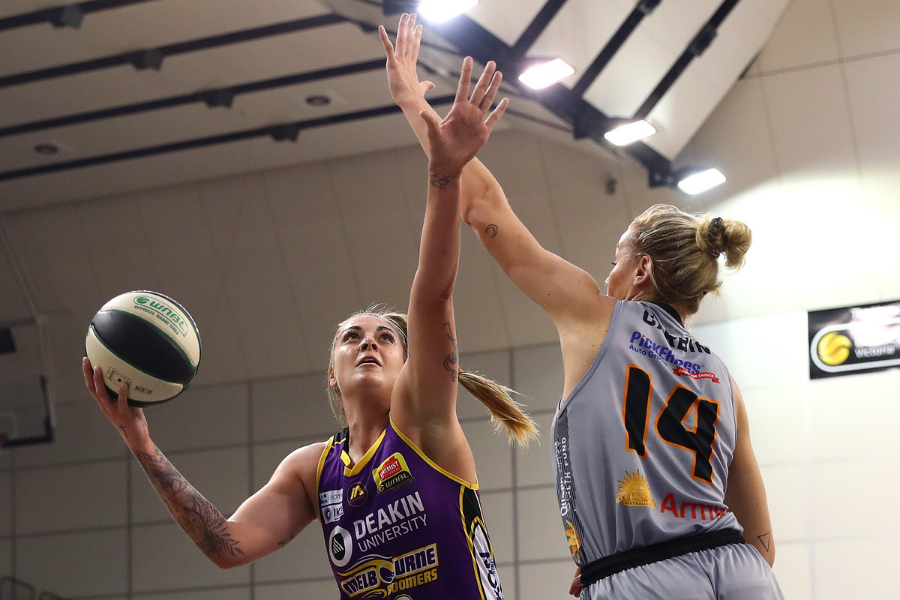 October 20, 2020 | WNBL news
CAIRNS' Opals star Cayla George cannot wait for Far North Queensland to witness the nation's most talented basketballers in the upcoming NQ WNBL hub.
Starting next month, the new WNBL season will be based across Cairns, Mackay and Townsville, with FNQ's new pop-up arena hosting 20 games.
George, who has lived in FNQ for years with partner Kailu George and has travelled away for pro hoops seasons, will enjoy a rare home court advantage this campaign.
The 31-year-old has played in the local netball competition to stay ready for the upcoming WNBL season with her Melbourne Boomers' teammates.
"It is a really significant opportunity for the region and for me selfishly, I am stoked that I do not have to go too far," George said with a laugh.
"I am really looking forward to the team being up here and hopefully we can make a run to the championship.
"For the region to see top-level Australian basketball, there are no imports this year so just Aussie players, it is going to be a great opportunity for the youth in Cairns to look up to these athletes.
"You cannot be what you cannot see, that is really important, as there has been amazing talent in north Queensland for years and there is more to come."
George is also excited to play in front of her extended friends and family, including her 13-year-old younger sister, Andrianna, who is a keen basketballer as well.
The former Cairns Dolphin did not attend the recent Suncorp Super Netball games at the new pop-up arena, but from footage she has seen online, the three-point shooting forward thinks it will be perfect for WNBL games.
Athletes, coaches, officials and other personnel who come from areas identified as COVID-19 hot spots will this month arrive in Brisbane and undertake the 14-day quarantine period before relocating to north Queensland.
During the quarantine period, teams and referees will have controlled access to training facilities at Nissan Arena in Brisbane.
Basketball Australia chief executive Jerril Rechter said everyone connected with the league was excited and grateful to have the backing of the state government.
"The support from the Queensland government and Cairns Regional Council ensures we are able to deliver the season in 2020, providing a stage for Australia's best established and emerging talent to contest the 41st edition of Australia's longest-running elite women's sporting competition, the WNBL," Rechter said.
Head of Women in Basketball Lauren Jackson paid tribute to league stakeholders delivering the 2020 WNBL season despite the challenges presented by COVID-19.
Story Credit: Cairns Post