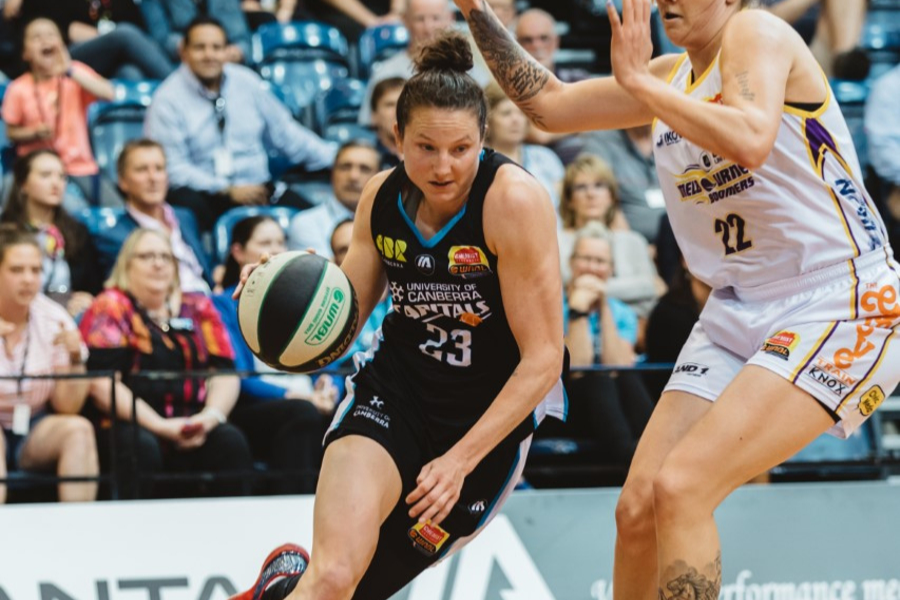 October 10, 2019 | WNBL news
Kelsey Griffin #23
UC Capitals
Forward
188cm
32 years old
The reigning Most Valuable Player of the Chemist Warehouse WNBL, Kelsey Griffin, will enter the historic 40th season of the competition looking to add to her overflowing trophy cabinet.
On top of the above mentioned MVP award, Griffin has three WNBL Championships and three Rachel Sporn Medals as the WNBL Grand Final MVP.
Despite her remarkable achievements so far, Griffin and the UC Capitals will look to become back-to-back champions, when they open their season in the Grand Final rematch against Adelaide Lightning at home on Sunday.
Griffin admits the expectations will be high coming in to season tip-off, but acknowledges the significant roster changes over summer are important to remember.
"It's important in any season to come in with an appreciation for the turnover your team has had and the potential that the new talent has. I don't think it's fair to place any undue pressure on the new players but also there's a culture that we want to build here," Griffin said.
"That culture is based around hard working attitudes and putting in the time and energy that it requires to be successful."
Griffin of course, knows exactly what it takes to be successful, and now takes particular interest in mentoring the next generation, imparting her significant wisdom on developing talent.
"I really enjoy developing and seeing improvement in younger players. I take a lot of pride in seeing young players develop, [UC Capitals teammate] Keely Froling being one of those who deserves all the credit for her achievements, but I like to think I played a small, small, portion in that with the mentoring I have tried to give," Griffin explained.
With such an accomplished resume of her own, one might begin to question the motivating factors left for the 32-year-old heading into 2019/20, though she is quick to brush that thought to the side.
"When I think I can't improve anymore or when I stop enjoying chasing that improvement, It's probably time to retire," Griffin said with a smile.
The UC Capitals open their season against the Adelaide Lightning on Sunday October 13 – Tip-off is at 1:30PM (Local time) 
For tickets, click here.