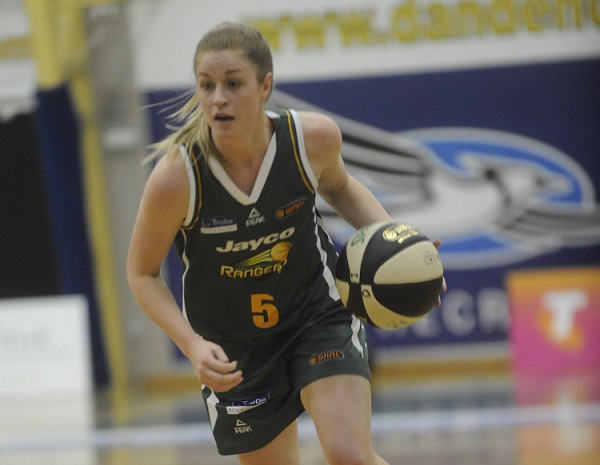 April 27, 2017 | WNBL news
The MAC Adelaide Lightning build strength at the guard position with the signing of Aimie Clydesdale.
Clydesdale who is now approaching her 7th WNBL season brings a wealth of experience playing at the elite level.
MAC Adelaide Lightning head coach Chris Lucas is thrilled with the signing, ÒAimie has committed to the program for 2 years, which we see as a major asset to the club culture we are beginning to create. Aimie is a very mature player, who shows natural leadership traits which is vital for us at the point position.Ó
Currently Captaining Dandenong Rangers in the SEABL competition, Aimie is averaging 14.6 points per game, 3.6 rebounds, 5.6 assists and shooting 49.1% from the field and is on par to having her best season yet.
Chris added about Aimie. ÒShe is a high quality individual whose game will continue to grow and is someone I look forward to working with, I am very excited to have her as part of our programÓ.
Making the grand final last season with the Dandenong Rangers in the WNBL, it was another personal best season for Aimie averaging 7.9 points per game and averaging 2.8 assists per game.
MAC Adelaide Lightning General Manager, Mandy Spear says,ÒAimie is now a seasoned WNBL campaigner and yet still young and exciting. We look forward to welcoming her to Adelaide and seeing her blossom under the guidance of Chris Lucas.Ó
We welcome Aimie to the MAC Adelaide Lightning and will be announcing more signings in the coming weeks.