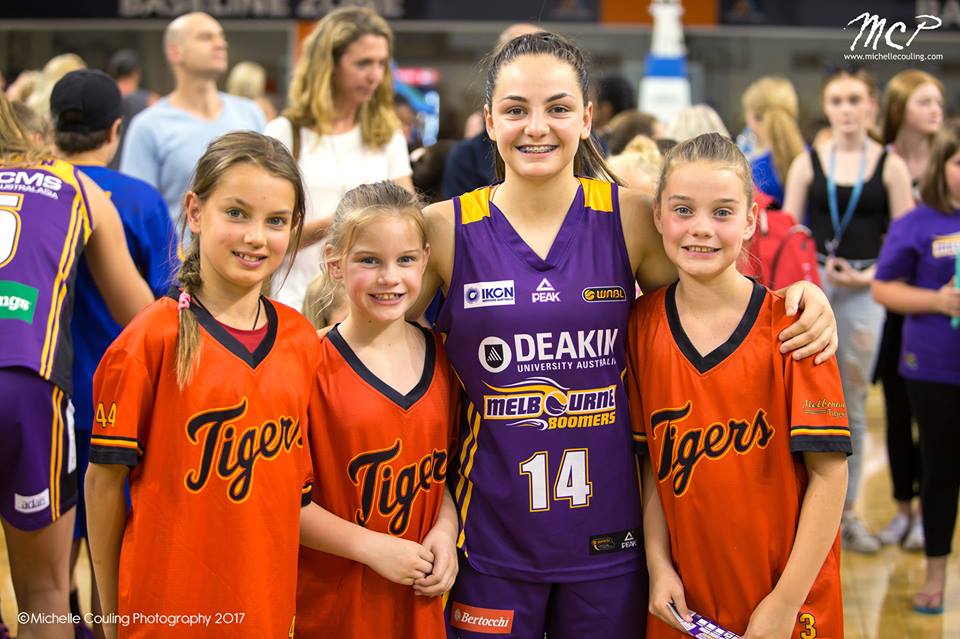 February 28, 2017 | WNBL news
The Deakin Melbourne Boomers are excited to announce 2016/17 WNBL Rookie of the Year, Monique Conti, will be in Boomers colours once again next season.
The young gun will retain her amateur status and hopes to build on her successful first season with the Boomers, sharing her excitement at the prospect of working with Coach Guy Molloy once more, along with continuing her rise as a fan favourite amongst the Boomers Family.
ÒIÕm very honoured and appreciative to be with the Boomers for my second WNBL season,Ó said Monique, adding, ÒIÕm looking forward to progressing and further developing my game. I canÕt wait to be back out there and playing in front of the Boomers family again.Ó
Coming off a whirlwind year that also included a gold medal at the U17 World Championships, Conti (a Melbourne Tigers junior) has already built-up a very strong following amongst Boomers fans and according to Coach Guy Molloy she is already a Òfan favourite.Ó
ÒMonique is such an exciting talent, a true star of the future. She came along so much in her rookie season, you just know thereÕs something special there and her future is very bright,Ó said Molloy.
ÒAt only 17 she is already a fan favourite. The Boomers are in the midst of a long climb back to the top and we think Monique will certainly help us do that.Ó
Conti is the first player to be announced for the Boomers 2017/18 roster in what General Manager Justin Nelson has described as a busy few weeks coming up.
ÒWeÕre very happy to announce Monique as our first signing at the Deakin Melbourne Boomers for next season. We have a busy month ahead with some extremely exciting player announcements to deliver,Ó said Nelson.
ÒOff the court we have been working hard for some time now to ensure we are well positioned to deliver future success on the court and itÕs pleasing to have such a wonderful young talent like Monique involved in our next steps.Ó