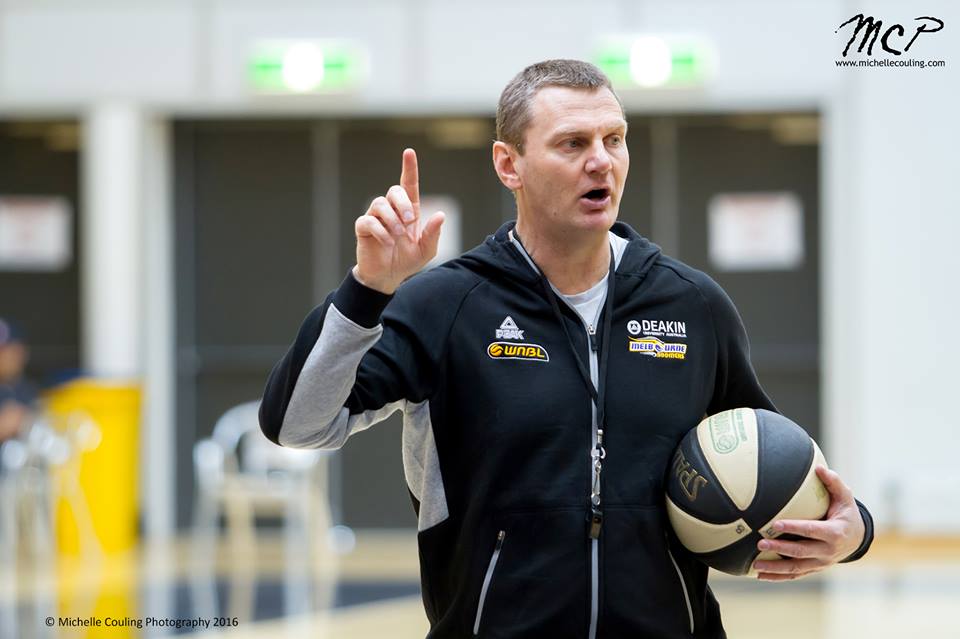 June 21, 2017 | WNBL news
The Deakin Melbourne Boomers have taken the next step in preparations for the 2017-18 WNBL season with the unveiling of the clubÕs coaching staff.
Led by Head Coach Guy Molloy, this seasonÕs coaching staff will see Katrina Hibbert step up into the role of Lead Assistant Coach, replacing Al McAughtry, who with the changes to the WNBL season was unable to continue in the role due to his full-time working commitments.
ÒAl was a fantastic member of our coaching staff last season, but we understand the constraints that the changes to the WNBL season present. We thank Al for his dedication and commitment to the Boomers family last season and it was great to see Al and his family join the club as members the day our memberships for this season were released,Ó said Molloy.
ÒIn what was at times a difficult season for us, I canÕt thank Al enough for his support and highly-recognised coaching experience.Ó
For Hibbert, a two-time WNBL MVP and champion player with the Boomers, the step up to the lead assistant role recognises her expanding prominence as a senior coach.
ÒKatrina joined the coaching staff last season and immediately warmed to the task, she is very dedicated to the craft, is admired by everyone at the club and will no doubt excel in this expanded role,Ó added Molloy.
The assistant coaching ranks will again include Nicole Howard, who enters her second season with the club, while a new face will round out the clubÕs four-strong coaching group.
Following a very successful stint in the Victorian state coaching system, Nunawading BasketballÕs Paul Flynn will take his first steps into the WNBL as he continues to develop his coaching credentials.
ÒPaul has performed very strongly in all of his coaching roles, his work with the Victorian U18 girls program in recent years has seen his grow as a coach and a respected leader across junior girls basketball,Ó said Molloy, adding, ÒLike our playing group, we are very focused on the Victorian coaching pathway and all three of our assistant coaches have progressed through that system.Ó
Molloy also confirmed that internally the club has made some significant changes to the coaching structure.
ÒWe have made some structural changes to the roles within the coaching staff as we continue to find our way back to the top of the league. As such, we have named three young and very energetic coaches who will make a significant contribution this season.Ó
ÒWe believe Katrina, Nicole and Paul all have a bright future in the game and weÕre very pleased to have them all as a part of the Boomers family.Ó
2017-18 Deakin Melbourne Boomers Coaching Staff
Head Coach: Guy Molloy
Lead Assistant Coach: Katrina Hibbert
Assistant Coach: Nicole Howard
Assistant Coach: Paul Flynn