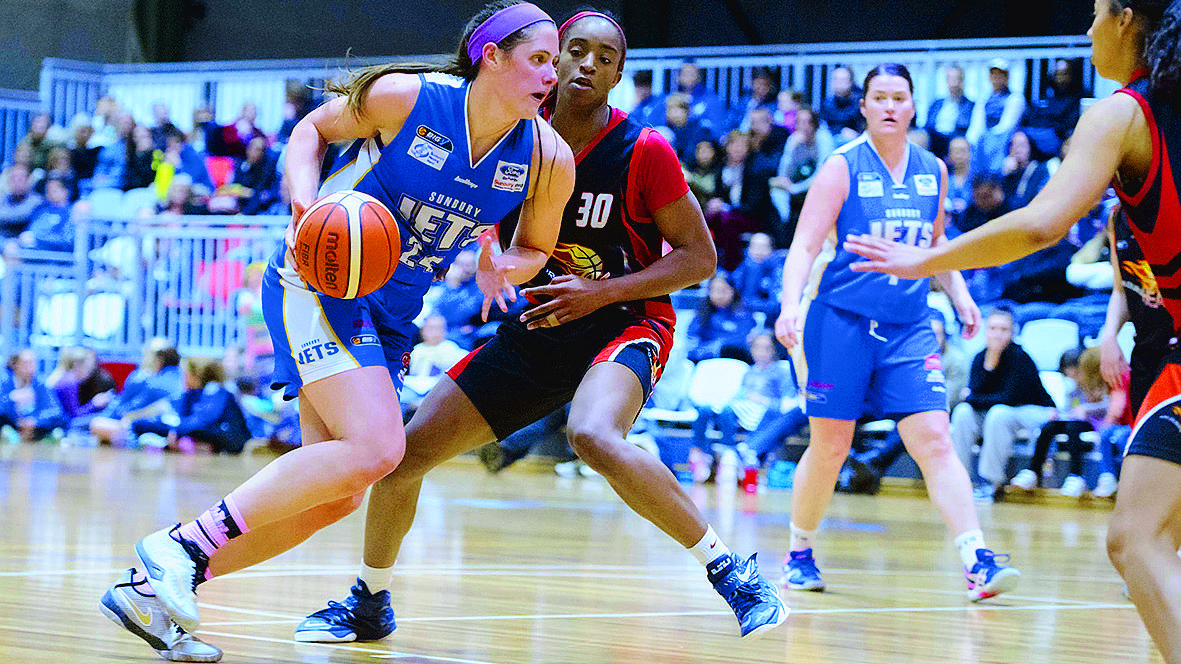 June 28, 2017 | WNBL news
In another exciting move for MelbourneÕs WNBL team, the Deakin Melbourne Boomers have finalised their senior roster with the signing of Courtney Duever.
The Texas native is currently in her second season with the Sunbury Jets in the Big V league, and itÕs there that Boomers Coach Guy Molloy believes another gem has been found.
ÒNot a weekend goes by where Justin (Nelson) and I arenÕt out looking at games across Big V and SEABL, we value those competition highly and its testament to the high calibre of players in those leagues that we believe Courtney will slot perfectly into our line-up,Ó said Molloy.
Duever, who hails from Austin, is currently averaging 23pts and 11rbs per game in the top level of the Big V. Her first season at Sunbury saw the power forward scoop a number of league awards and the coveted Grand Final MVP medal.
ÒWeÕre really excited to have Courtney join the Deakin Melbourne Boomers. She is a versatile, skilled and aggressive post player who will complement out other front line players perfectly,Ó said Molloy.
ÒI think Courtney has been the stand out post player in the Big V and everyone at the club is very confident she has the skill, determination and work ethic to make the jump into the WNBL.Ó
For Duever, the opportunity to join the Boomers is a dream come true and the 25-year old who attended college at the University of Central Arkansas canÕt wait to get started.
ÒI am extremely excited to be a part of the Deakin Melbourne Boomers family this season. Having the opportunity to join a club that represents a family culture and are serious about representing the city with a winning attitude is a huge chance for me to take the next step in my career,Ó Courtney said.
ÒIÕm excited to learn and play against some of the best players in Australia, to build new relationships and grow as a basketball player. IÕve seen and heard so many good things about the Boomer program and the clubÕs focus on connecting with all the grassroots clubs across Melbourne. ItÕs an exciting place to be.Ó
The addition of Duever takes the Boomers squad to 14 players with team selectors, Molloy, Nelson and Lauren Jackson now focusing on adding one more development player.
ÒWeÕre really happy with the team that will represent Melbourne in the WNBL this season. So far we have eleven homegrown players who have all progressed through the junior ranks here in Melbourne, so itÕs a very exciting position we find ourselves in,Ó said Nelson.
ÒNow we need all the grassroots basketball community out there to keep joining us as members. This is their team and being a member matters, it shows great support for all the fantastic women wearing the Melbourne colours with pride, just like Courtney.Ó
To join the Boomers Family, buy a membership today atÊwww.boomersmemberships.com.au