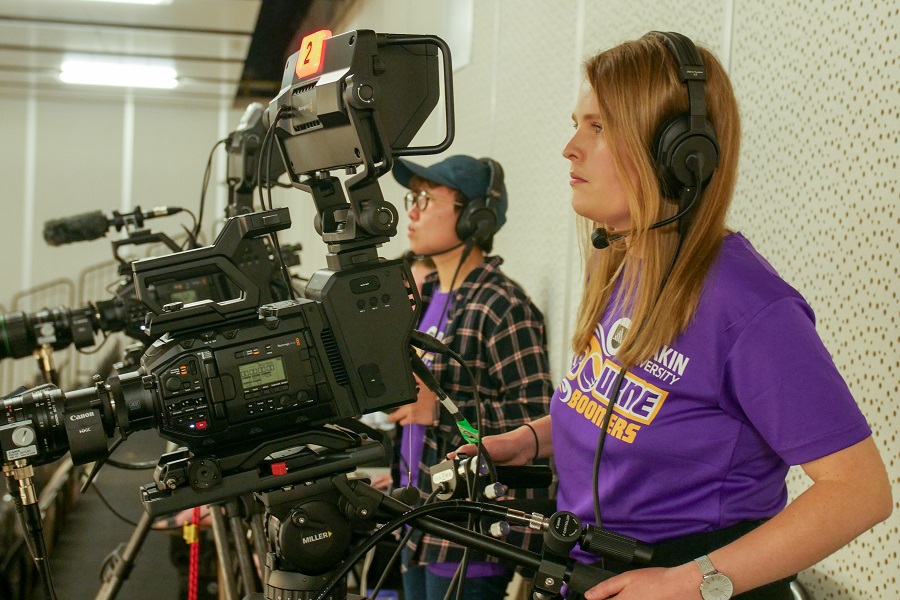 November 14, 2018 | WNBL news
If you have been watching the live-streams this Chemist Warehouse WNBL season, you may have been watching the work of 19 Deakin University students who have been behind the broadcast for the Deakin Melbourne Boomers home games.
The production is the first of its kind as a crew of university students broadcast a national level competition.
The project was initiated by Senior Lecturer at Deakin University, Simon Wilmot, who was instrumental alongside executive producer Peter Johnson in empowering the students to produce each broadcast after they demonstrated their abilities with the Marngrook Footy Show.
"Marngrook demonstrated how we can work with the industry and Peter (the show's former Executive Producer) was involved in that side as well as working with students," said Wilmot.
"Every time there's a new season of the Marngrook Footy Show, it goes to air and no one notices that there's 15 new students working on that show, it just clicks over."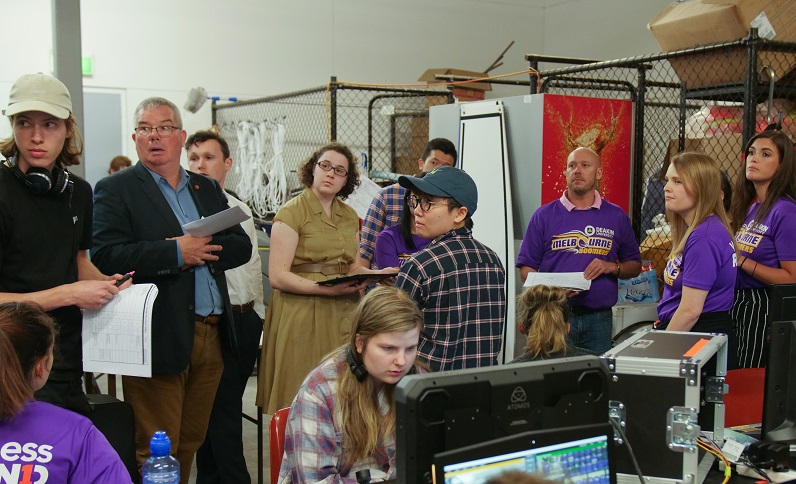 The broadcast is hosted by SEN Radio host Ed Cowlishaw and former Jayco Rangers player, Michelle Gubbels. The pair commentate the games while a student journalist takes the sideline reporting duties.
"It's been so professional, I'm really pleased," said Gubbels.
"When they said it was Deakin students doing it I was a bit unsure at first. But it has been so professional. Everyone is switched on, everything we need they get it for us straight away. We couldn't be happier."
"The Chemist Warehouse WNBL is thrilled to be in a position to work closely with Simon and the team from Deakin University to be a part of this amazing opportunity for their students," said Head of WNBL, Sally Phillips.
"The production standard they are delivering is exceptional and it's playing a role in continuing to increase the league's visibility. Getting our great game out to as many fans as possible continues to be crucial."
Producer Andrew Sepulcri heads up the crew of 19 students and believes the real-world experience of each broadcast is invaluable to the students.
"It's a great opportunity because it gives us actual, hands-on experience," he said.
"We don't have a lot of overhead, it's all us. So if we make a mistake, we learn from it and it helps us better ourselves in the future.
"It feels good being the first to do it. We're setting up a future for the students who do this program in the coming years. They will learn from what we've done and also improve on it."
In an industry where hands-on experience is vital in landing a job post-university, this program offers the perfect opportunity for students to expand their skills.
"Often, there's a certain caution with letting people of an emerging skill-set go, but every time I walk into Marngrook it shows me, if you give them a chance then they will do it," said Wilmot.
"It's just magic standing behind the gallery and seeing the students all working away as a professional crew- communicating and making decisions as Peter just sits back and watches."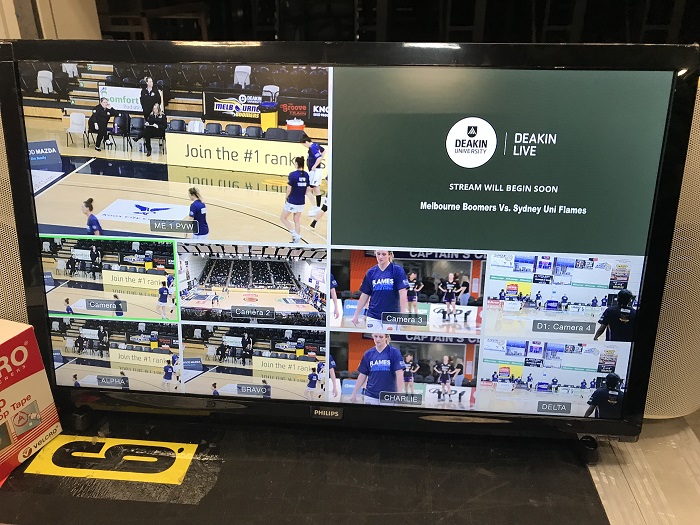 As the WNBL made its return to television last year via FOX Sports Australia as well as free-to-air broadcast via SBS Australia this season, continuing to increase the coverage of the sport is vital and the live-streams of non-televised games has a major role to play.
"At the moment, women's sport is on the cusp of greater recognition and providing more opportunities for women to be professional athletes but it's not matched by the amount of coverage they get in the media," said Wilmot.
"That gap means we can step in and build a relationship with the WNBL."