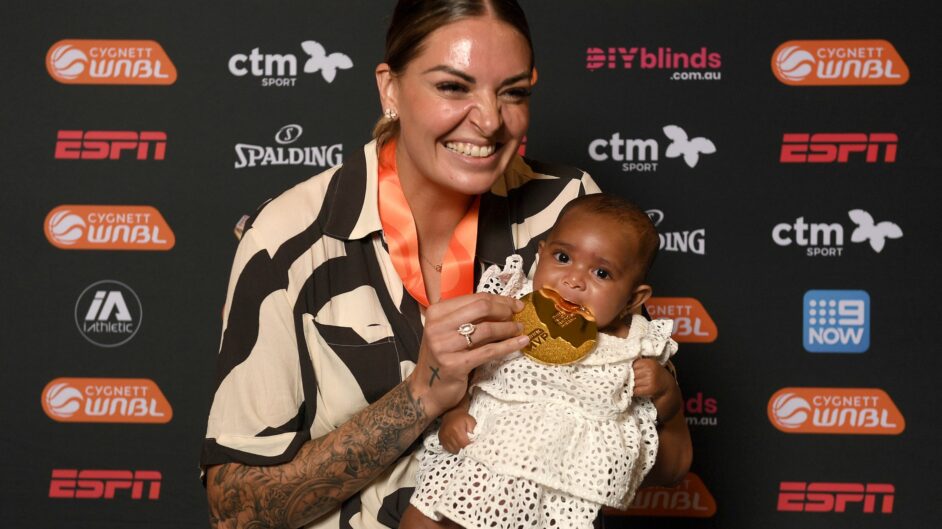 September 18, 2023 | WNBL news
The 23/24 WNBL Season is just around the corner, and thanks to strong feedback from fans, there's some exciting updates and additions to the WNBL Awards program:
For the first time ever, the WNBL will introduce a fan-voted MVP;
Changes have been made to the All WNBL First and Second Teams, with no limits on the number of international athletes that can be in these teams (previously it was two); and
To improve the integrity and impartiality of the WNBL Awards program, it will now be a two-step process – voting (per previous seasons), and selection by Committee (new).
FAN MVP
In the last week of the regular season, WNBL fans will have the chance to vote for their favourite player. The player with the most votes will be crowned the 23/24 WNBL Fan MVP.
"WNBL Fans are so passionate, not only about their favourite players, and teams, but about the league as a whole", said Head of WNBL, Christy Collier-Hill. "They were really clear in their feedback of wanting another way to show their support through the introduction of a fan-voted MVP, and we're therefore really excited to be bringing it to life".
NO LIMITS ON ALL-STARS
Since the introduction of the All WNBL First and Second Teams, the number of international athletes that have been permitted to be in these teams is two – the purpose of this being to align with the number permitted in any WNBL team.
However, feedback from fans stated that they wanted these teams to reflect the best players in the league, regardless of whether they were Australian or international.
The upcoming WNBL season will therefore have no limits on the number of international athletes that can be selected in these All-Star teams.
WNBL AWARDS COMMITTEE
Nomination, voting and selection of Award recipients has previous been undertaken by coaches, captains and lead referees. While nomination and voting will continue, and additional layer has been added to the Awards program this year to determine the selection of recipients.
A group of 5-8 people, consisting of past players, coaches and officials, along with media journalists and Basketball Australia representatives, will be invited to form the WNBL Awards Committee, which will ultimately be responsible for selecting the season player awards.
A breakdown of how the nominations, voting and selection for each award this season can be found HERE.
AWARDS CELEBRATION
The WNBL will be hosting a Gala Event to present the Awards, which will be open to fans to purchase tickets to attend. Details available in January 2024.
The full suite of Awards presented on the evening include:
Suzy Batkovic Medal (League MVP)
Coach of the Year
Sixth Woman of the Year
Robyn Maher Defensive Player of the Year
Betty Watson Breakout Player of the Year
Cygnett Community Award
All WNBL First And Second Teams
Fan MVP
WNBL Referee Awards
Life Membership(s)