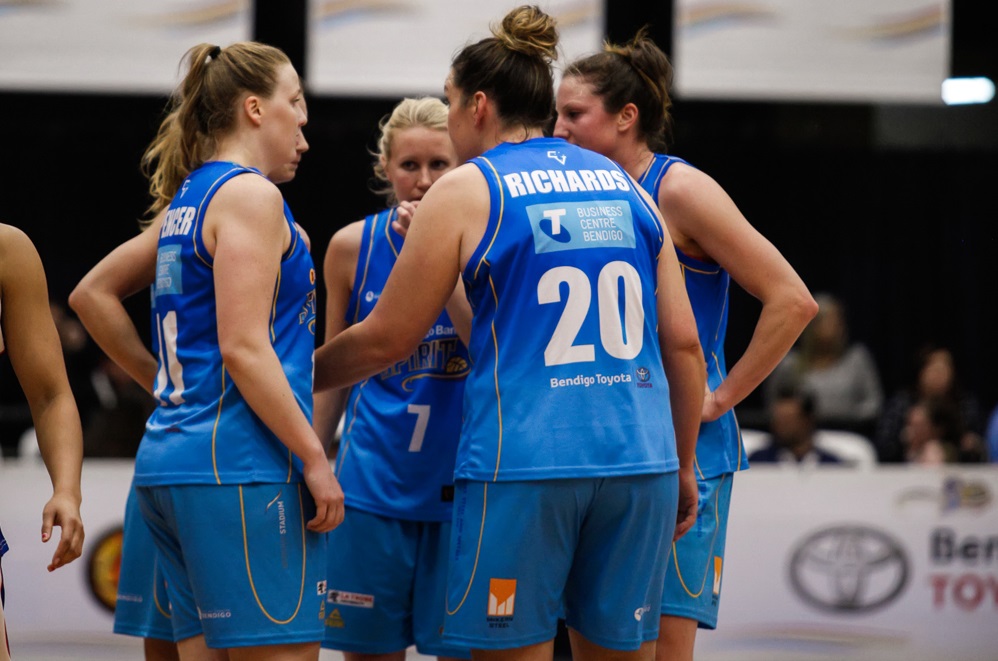 January 30, 2017 | WNBL news
Via the Bendigo Advertiser. Photo courtesy of Akuna Photography.
Watching the Bendigo Junior Classic basketball tournament last week showed why the Bendigo SpiritÕs and Bendigo Lady BravesÕ success canÕt be measured on wins and losses alone.
The Bendigo Junior Braves girls squads had a standout tournament Ð six teams made it to grand finals and four won the championship.
This success comes on the back of last yearÕs under-14 girls squad winning a silver medal at the national club championships. The first time in 28 years a Bendigo girls team has achieved that feat. Girls basketball in Bendigo has never been healthier.
ItÕs impossible to gauge exactly how much of an influence having our own WomenÕs National Basketball League club has on the participation rate of girls in basketball.
However, itÕs no coincidence that the depth in junior girls basketball in Bendigo has increased dramatically in the past decade Ð the same length of time the Bendigo Spirit have played in the WNBL.
The Spirit and the Lady Braves in the SEABL are not the sole reason behind the strength of junior girls basketball in Bendigo.
The Bendigo Basketball Association and the Bendigo Junior Braves coaching staff deserve a huge amount of credit for the programs theyÕve put in place.
What the Bendigo Spirit provides is an elite level team that other Bendigo sporting codes would love to have as their headline act, while the Lady Braves are a crucial part of a female basketball pathway that is as strong as any in Australia.
How many young girls have watched the likes of Kristi Harrower, Kelsey Griffin, Kelly Wilson and Gabe Richards and wanted to emulate them? Who knows.
However, having world-class female athletes in our own backyard, who are model performers on and off the court must be playing a part in attracting and retaining young girls to basketball.
From a Bendigo community point of view thatÕs just as important as how many wins the Spirit and Lady Braves produce.
Right now, the Spirit face an uphill battle just to make the play-offs this season let alone emulate the WNBL championships of 2012-13 and 2013-14.
While weÕd all love to see the Spirit and Lady Braves return to their championship glory days, the bigger picture is the success of the pathway the clubs provide for our young female basketballers.
Adam Bourke ÐÊsports reporter