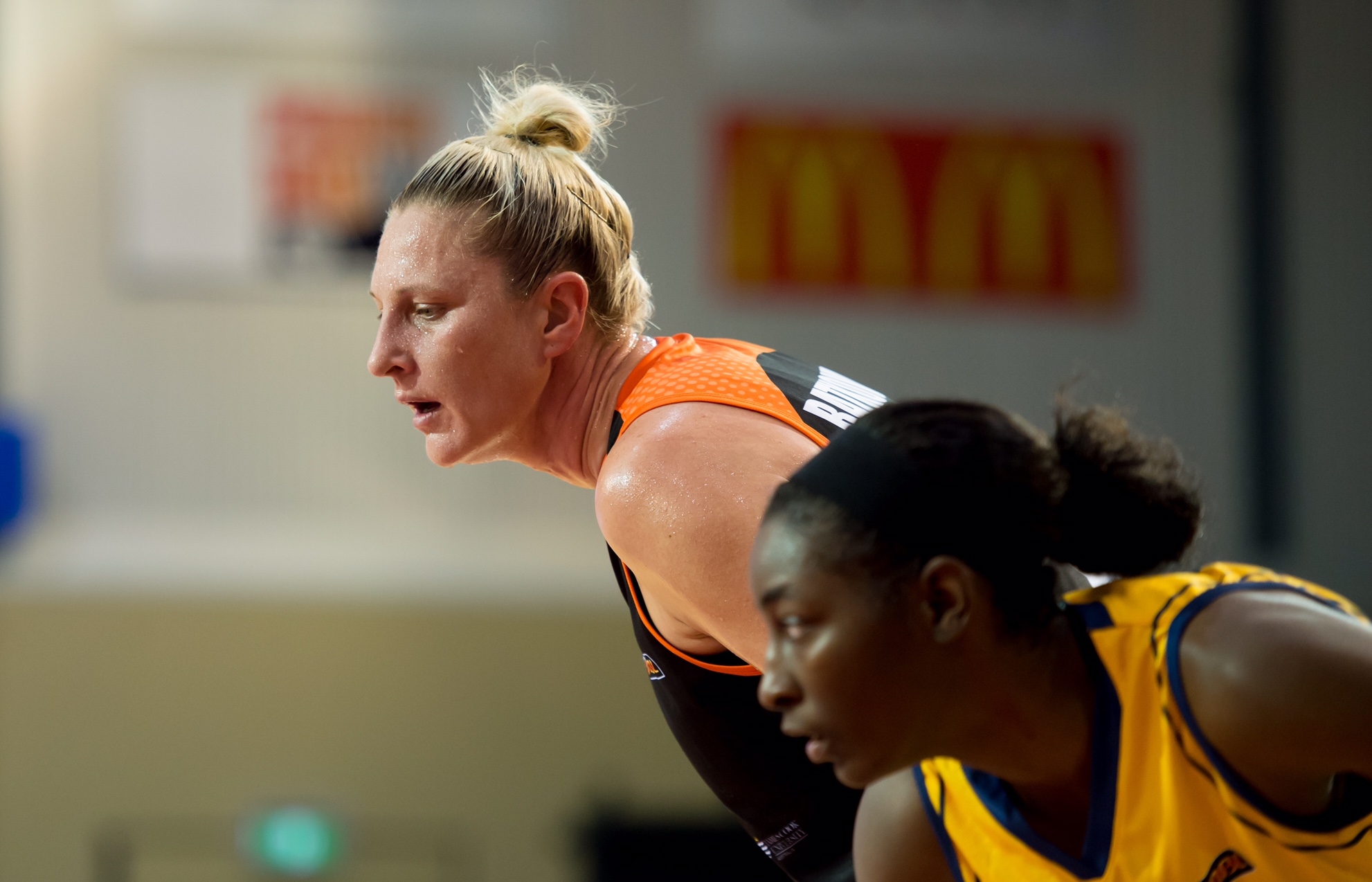 January 28, 2017 | WNBL news
The JCU Townsville Fire and the Sydney Uni Flames have played out their fourth thriller of the season.
Having prevailed in overtime earlier in the season, the Fire look destined to repeat the feat in Micaela CocksÕ 150th WNBL game, but failed to steal victory down the stretch.
A pair of Suzy Batkovic free throws rimmed out with 2.4 seconds to go and a Mia Murray put back narrowly missed as the Flames made the great escape.
Despite the misses, Batkovic (21 points and seven rebounds), Murray (15 points and six rebounds) and Cocks (13 points and three rebounds) were the teamÕs best players during another war of attrition.
While they threatened to blow the game open, the Flames Ð to their credit Ð kept finding an answer as four of their five starters reached double figures.
With the match going down to the wire, Batkovic was fouled under the basket with the clock close to expiring as Townsville Stadium roared in anticipation.
The Fire will have no time to lick their wounds with a Victorian road trip to take on Dandenong and Bendigo next week.
Click here to see full box scores from tonightÕs game.