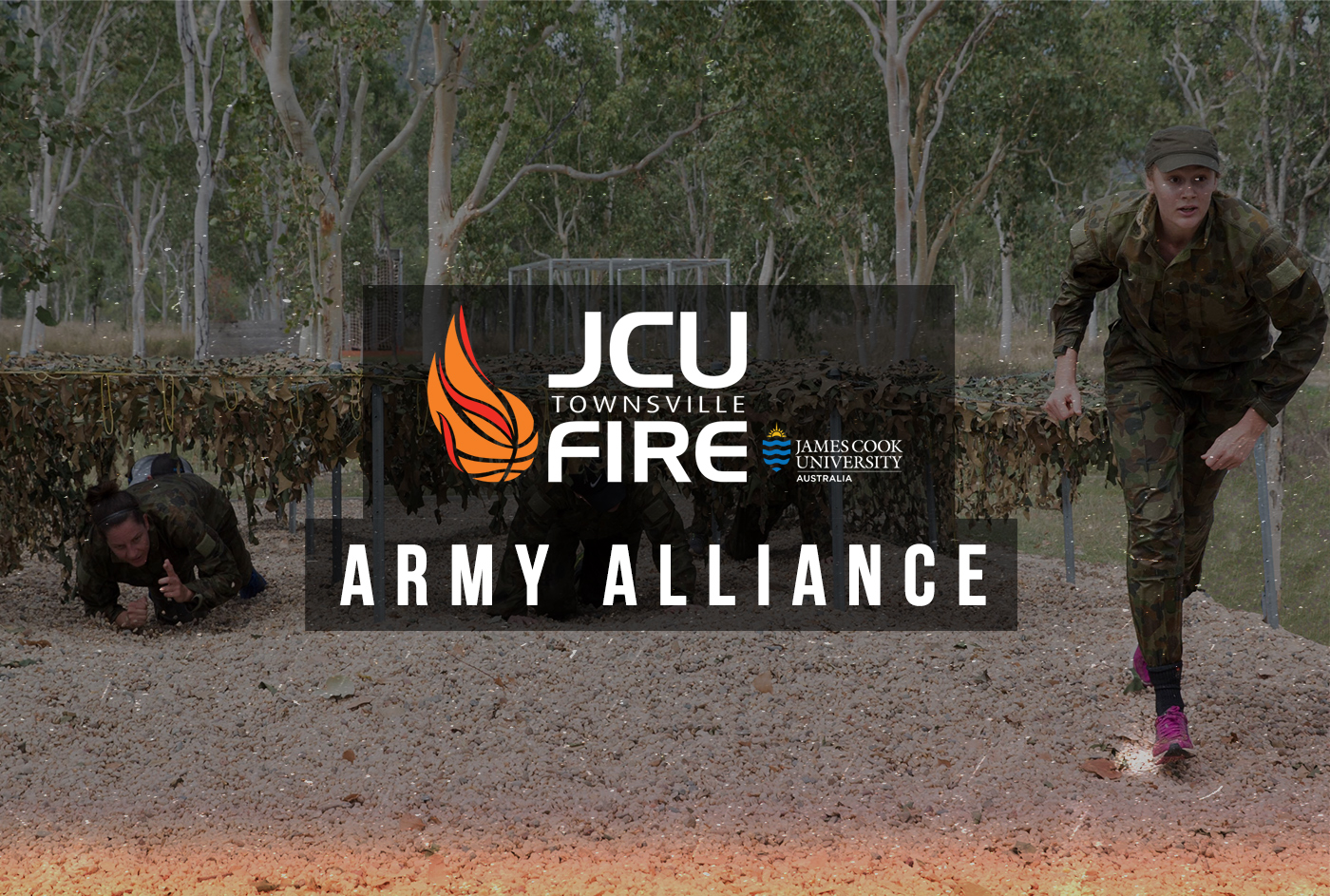 August 10, 2017 | WNBL news
The JCU Townsville Fire has unveiled the Australian Army as a Major Partner ahead of the 2017/18 WNBL season.
Earlier today, Major General Kathryn Toohey, representing the Chief of Army, and Commander 3rdÊBrigade, Brigadier Chris Field, announced the strategic alignment in Townsville.
The partnership includes Army branding throughout the up-coming WNBL season, with the Rising Sun to feature on the back of the FireÕs playing singlets.
The comprehensive partnership includes the Army and the Fire working collaboratively together on a number of community-based activities with a focus on women and girls.
Fire captain Suzy Batkovic said it would be an honour to take the court this season with the Rising Sun featured on the teamÕs uniform.
ÒTownsville is such a proud garrison city and we are extremely grateful for the role that our servicemen and women play in protecting our freedom,Ó Batkovic said.
ÒThe qualities that make up the Anzac spirit of courage, endurance, mateship and discipline are transferable to the WNBL and it is a privilege to be able to play with this iconic symbol on our uniform.
ÒThe Fire prides ourselves on providing positive, healthy, female role models and we look forward to working with the Australian Army Ð not just in Townsville but right across the nation Ð to making a meaningful contribution to our community.Ó
Major General Toohey said the partnership was based on shared vision and shared goals.
Over the coming months, the organisations will work collaboratively on a number of programs including assisting with a community response to domestic violence.
ÒBoth the Army and the Fire are about supporting, inspiring and assisting women to achieve their personal best,Ó Major General Toohey said.
ÒThere are lots of parallels between the two organisations. The Army and the Fire are actively engaged in the North Queensland community.
ÒBoth organisations feel passionately about Indigenous community opportunities. WeÕre both very active when it comes to domestic violence.Ó
The Fire are expected to announce a second major partnership in the coming weeks.