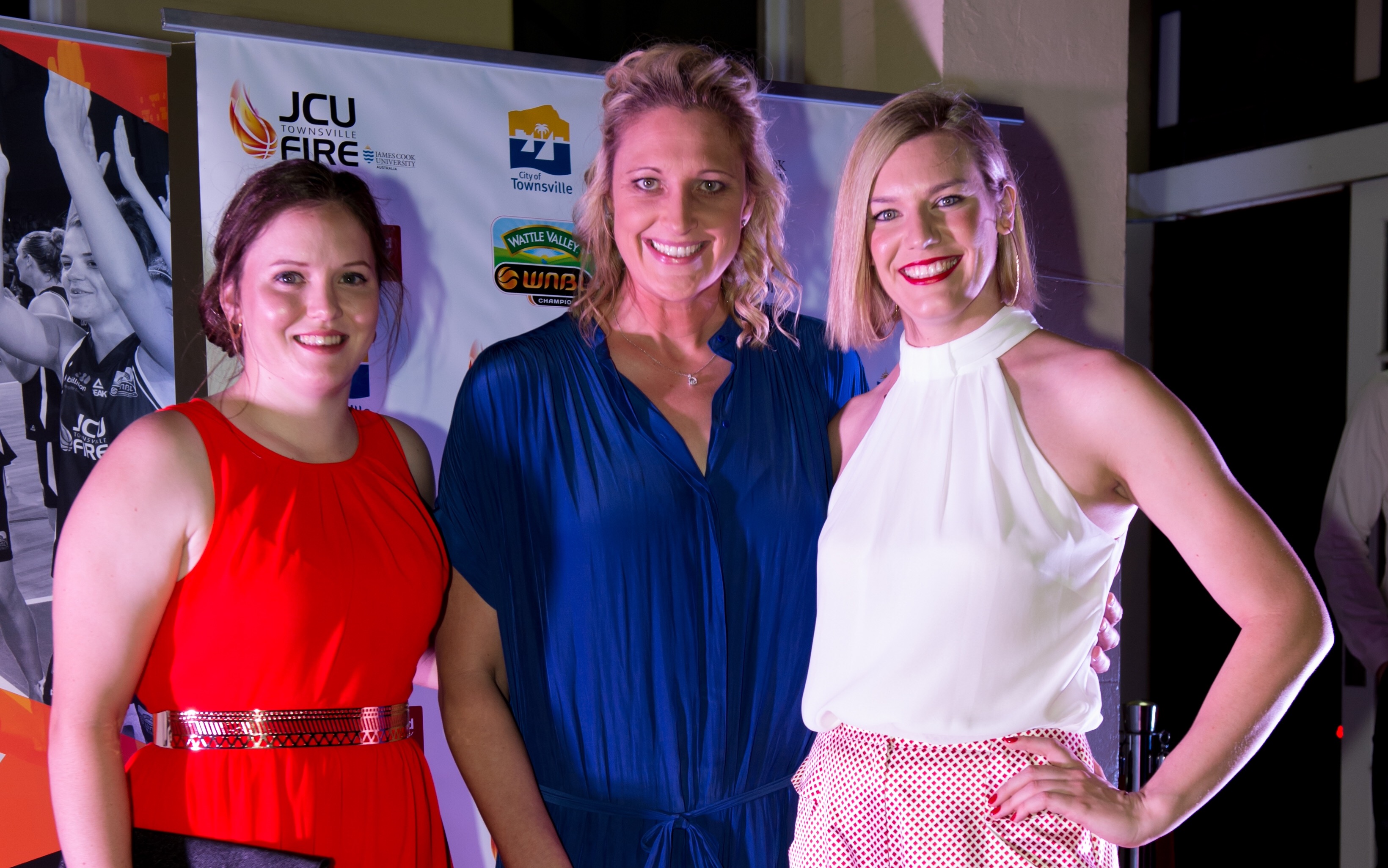 March 26, 2017 | WNBL news
Suzy Batkovic continues to re-write the history books after securing her fourth consecutive JCU Townsville Fire MVP award.
Batkovic now sits alongside former Australian teammate Rohanee Cox as the only two players to have won the prestigious award on four occasions, capping off another stellar season that saw her named to the WNBL All*Star Team for a sixth occasion and capturing a record-breaking fifth WNBL MVP.
Vice-captain Mia Murray was named the PlayersÕ Player for a third consecutive season Ð and the CoachÕs Award recipient Ð and in a show of faith, announced that she would be returning to the Fire for a seventh season after inking a new one-year deal.
ÒIÕm excited to be back for another season with the JCU Townsville Fire,Ó Murray said.
ÒWe have worked so hard to create a successful culture up here and itÕs something that I love being a part of.
ÒHaving relinquished our title this season, the focus for 2017/18 will be on re-capturing the trophy and IÕm sure that we will boast a squad that will be capable of doing that.Ó
Kelly Wilson capped off her comeback season to the Fire with the Denis Russell Commitment to Excellence.
Having edged out PerthÕs Sami Whitcomb for the leagueÕs high individual accolade, there was no surprises at the Loloma Jewellers MVP when Batkovic was announced the winner.
The most dominant inside player in the WNBL, Batkovic averaged 21.3 points and 10.6 rebounds Ð second in both categories Ð while also finishing seventh in blocks.
The triple Olympian endured a trying season off the court as she commuted between Townsville and Newcastle to take care of her mother.
ÒItÕs always an honour to be named the MVP,Ó Batkovic said.
ÒWhile itÕs been a rewarding year in a personal sense, we desperately wanted that three-peat and we didnÕt quite get there.
ÒI go into every game trying to do all that I can to chalk up wins, and while it is nice to be acknowledged individually, for me it is all about winning championships.Ó
Murray joins Micaela Cocks and Darcee Garbin as contracted players for the Fire in 2017/18, with free agency opening next Saturday.
JCU Townsville Fire Award Winners
* Loloma MVP Ð Suzy Batkovic
* PlayersÕ Player Ð Mia Murray
* Denis Russell Commitment to Excellence Ð Kelly Wilson
* CoachÕs Award Ð Mia Murray