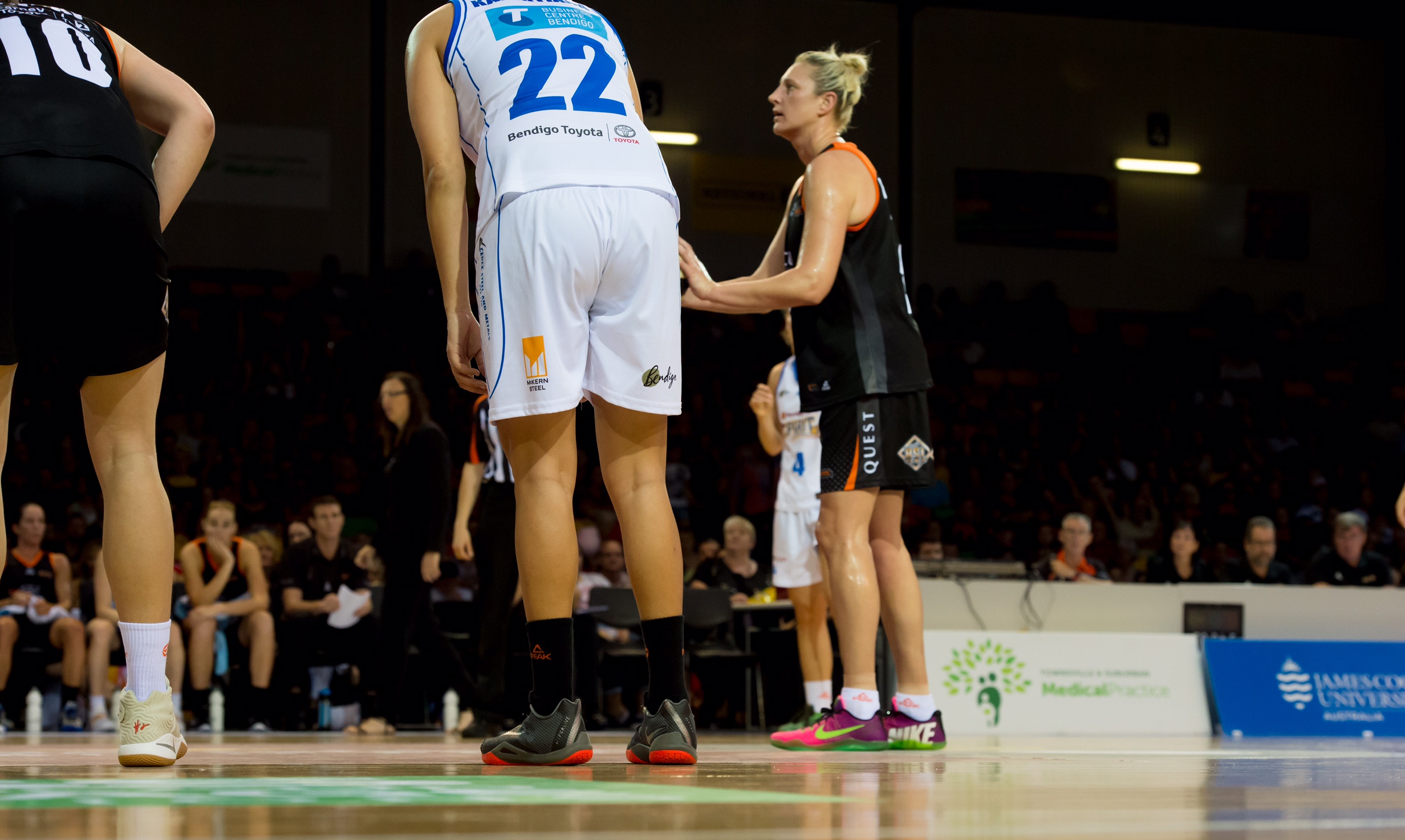 January 21, 2017 | WNBL news
The JCU Townsville FireÕs title defence has been re-ignited with their best win of the season.
Having won six of their past seven games, the two-time defending champions showed last weekÕs loss was an aberration to their recent form line, registering an 87-67 victory against Bendigo to snatch a top-four spot.
Four-time WNBL MVP Suzy Batkovic was near unstoppable for the hosts, with the Fire skipper finishing with a game-high 28 points and 14 rebounds.
Batkovic was well supported by Mia Murray, who finished with 18 points, while front court partners Kayla Standish (10) and Darcee Garbin (10) also finished in double figures.
ÒWe came out with that aggressive attitude. Kayla had two offensive rebounds in the first minute.
ÒThat spoke to the mindset that the players came out a lot more focused this week and never let up.Ó
Having overcome last weekÕs toe injury, Natasha Cloud proved just how important she is to the Townsville line-up as she re-claimed her starting position, finishing with nine points and seven assists, along with three telling steals.
The Washington point-guard was disruptive on defence, taking the Spirit out of their sets, which allowed the Fire to captailise on the offensive end.
ÒWe play well when sheÕs aggressive and looking to score.
ÒShe did a great job on (Kelsey) Griffin. She matched up well on her physically and made Griffin work for all her points.
ÒI thought Mia really set the tone for us offensively when it came to looking to score and stretching the floor.Ó
The victory moves the Fire into fourth place, with Bendigo able to draw level Ð but behind on percentage Ð should they defeat the UC Capitals in Canberra tomorrow.
Click here to see full box scores from tonightÕs Hoops for Troops game.