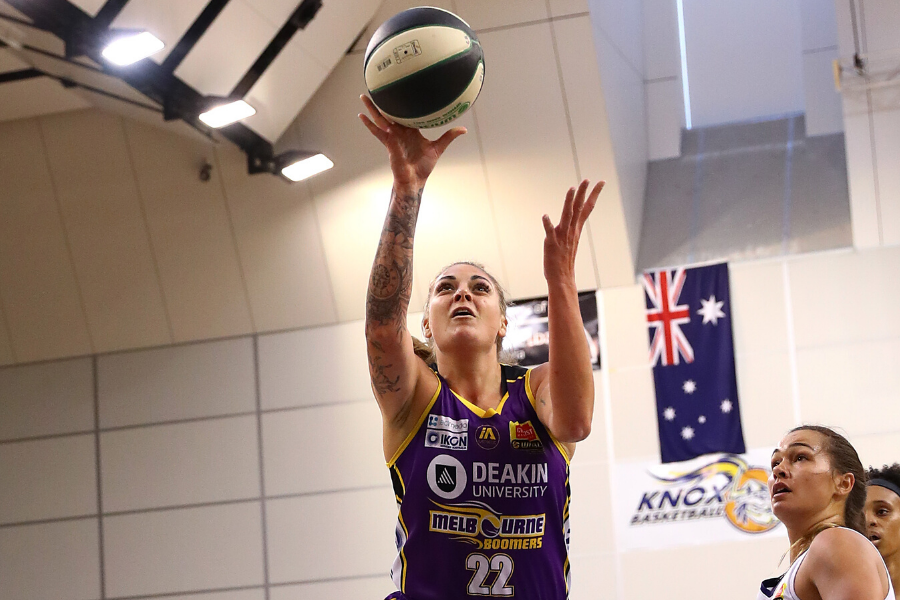 June 20, 2020 | WNBL news
We are two weeks into Free Agency, and the Chemist Warehouse WNBL teams have dropped some major signings already. All this information, plus more, can be found through our Chemist Warehouse WNBL Free Agency Player Movements Tracker!
Adelaide Lightning
There was no action this week from the Adelaide Lightning, following a big Week 1. Let's see what Week 3 will bring.
Bendigo Spirit
Spirits were high after last weeks three exciting signings, however, there is nothing to report this week. It's anyone's guess on what next week entails!
Deakin Melbourne Boomers
Guess who is back…back again?! Current Chemist Warehouse Australian Opals player and past Deakin Melbourne Boomers captain, Tess Madgen, is back at the Boomers after a successful stint at the Townsville Fire! Joining Madgen is fellow Australian Opal superstar, Cayla George who is returning for her third season with the Boomers. The team welcome Madgen and George into their fast-filling roster.
Who will be next to boom up?
Jayco Southside Flyers
A quiet week from the Jayco Southside Flyers, with no signings occurring. But keep your eyes peeled, we think there may be something brewing soon!
JCU Townsville Fire
Moving up north from the Adelaide Lightning, Lauren Nicholson has signed with the JCU Townsville Fire! The 183cm versatile guard is the marquee signing for the club. The Fire have also announced that 27 year old, power forward Nadeen Payne will return to Townsville for the 2020-21 season. Nicholson and Payne will join recently announced newcomer Shyla Heal and returning superstar Mia Murray for the upcoming season.
There sure has been a lot of fire announcements coming out of Townsville, so who will be next to turn up the heat?
Perth Lynx
Perth Lynx finally announced their first official signing for the WNBL 2020-21 season, and boy was it a big one! 2018 FIBA Women's Basketball World Cup Silver medal-winning Opal and Seattle Storm WNBA Championship winner, Sami Whitcomb, announced that she will be returning to the Lynx this week. Standing tall at 178cm, the talented guard is ready to take on the WNBL! In addition to the return of Whitcomb, the Lynx have secured Katie Ebzery's return. Ebzery was named in the #WNBL20 All-Star first team last season and took home the Lynx MVP of the season award. The Lynx finished the week with announcing the return of Darcee Garbin. Garbin will make the move to the west after her five-year stint with the JCU Townsville Fire. Perth have now secured three current Australian Opals to their roster, stay tuned for who else is to come…
Sydney Uni Flames
There have been no signings this week for the Sydney Uni Flames. Watch this space!
University of Canberra Capitals
With only one signing happening this week, the University of Canberra Capitals had a considerably quieter week in the Free Agency world. Nevertheless, the Caps have welcomed former Sydney Uni Flames star, Britt Smart, to the WNBL 2020-21 roster! The 177cm guard joins the squad with an abundance of experience in both Australia and internationally. We don't think the UC Capitals will keep their caps on much longer…fingers crossed for some more action next week!
Resources