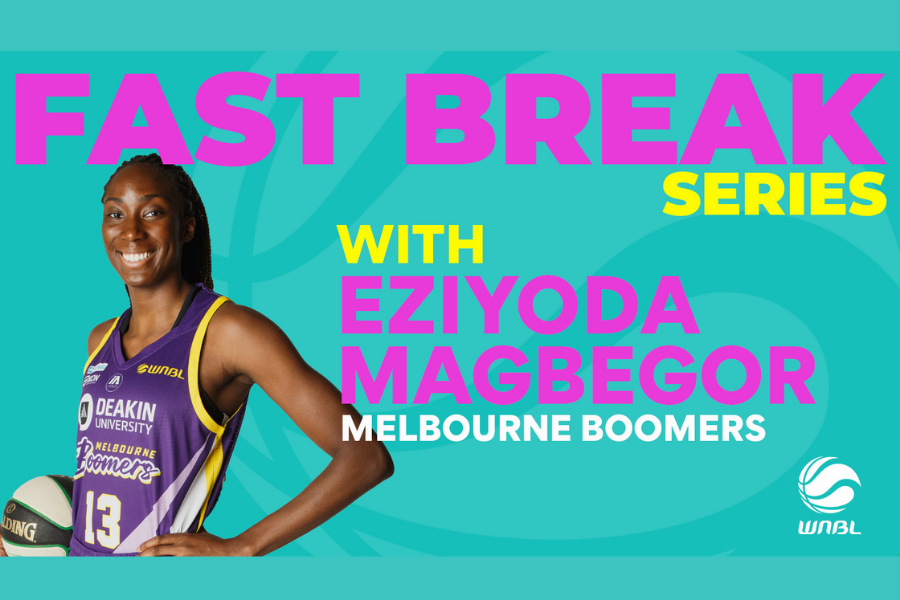 December 10, 2021 | WNBL news
2020 was memorable and 2021 was just as hectic for Melbourne Boomer, Ezi Magbegor as she juggled championship status in the WNBA and an Olympic debut. Now she's returned to the WNBL and can settle on home soil for the Australian Summer.
"I binged Squid Game, Alanna Smith sent me a puzzle so I did that for a few days, otherwise I exercised, spoke to a few people and used it as a two-week holiday!" Magbegor told WNBL Media about completing quarantine upon returning home.
Striving for WNBL success, the 22-year-old is excited to see more WNBA players venture to Australia to play basketball.
"It brings a lot to the league having WNBA players, it's going to be really competitive this season and I'm really excited for it and it's just great to be back in Melbourne and back in front of a home crowd."
Catch the full interview below.
Earlier in the year, the Seattle Storm star faced the challenge of becoming the 'hunted' as the 2020 WNBA champions were the ones to beat.
"We realised how hard it is to win a WNBA championship, it's really hard to go back to back with anything. It was something we were all striving for, it was on everyone's mind, we had a taste of it last year."
Magbegor will be chasing a deeper 2021/22 finals series after the Boomers fell three points short of the 2020 grand final.