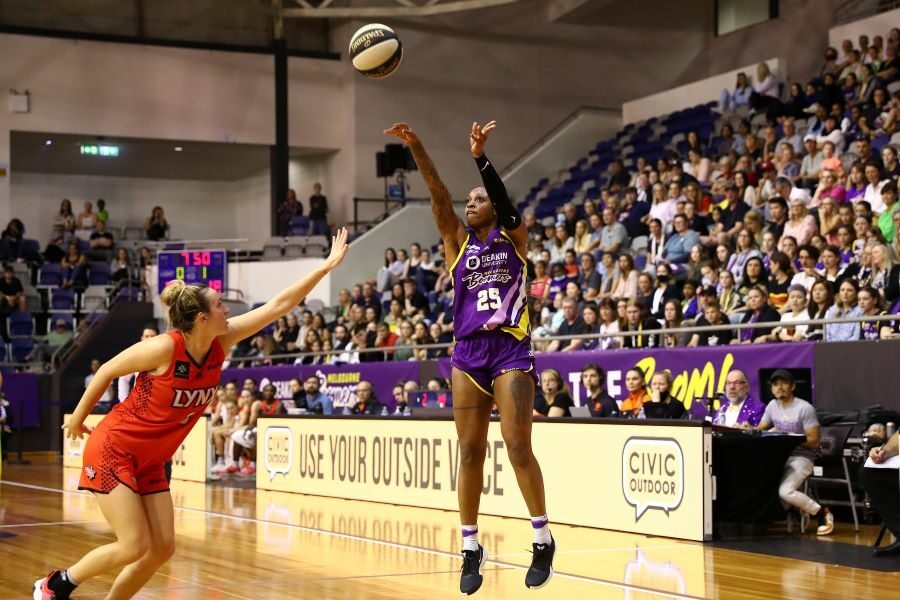 July 20, 2022 | WNBL news
With the 22-23 WNBL season just 106 days away, there's been some positive steps agreed to by the League and Clubs with the aim of improving game day presentation.
To ensure consistency across all WNBL games, the following will now form part of the minimum standards for game day delivery:
Sideline perimeter LED
A-frame signage around the remainder of the court
WNBL decal on court
In-game activations and promotions
Professional and engaging half-time content and entertainment
This is in addition to existing guidelines around music, entertainment, court announcing, master of ceremonies and general sport presentation.
All of this means that no matter where fans attend a WNBL game, or which game they watch on TV, it will be easily recognisable, professional, and entertaining.
"Improved presentation across the league collectively brings up the level of professionalism, which is something we're really focusing on.
"We know our on-court product is sensational, however, recognise how we deliver it for the fans in the stadium and on tv needs to improve. This is one step towards that," stated Head of WNBL, Christy Collier-Hill.
"We have some new ownership groups (SEN Media – Bendigo Spirit; Pelligra Group – Adelaide Lightning), and teams playing out of new stadiums for the upcoming season (Adelaide at Adelaide Arena, and Southside at the State Basketball Centre), and therefore can't wait to see the game day experiences those teams, and all in the league, put on for the upcoming season."