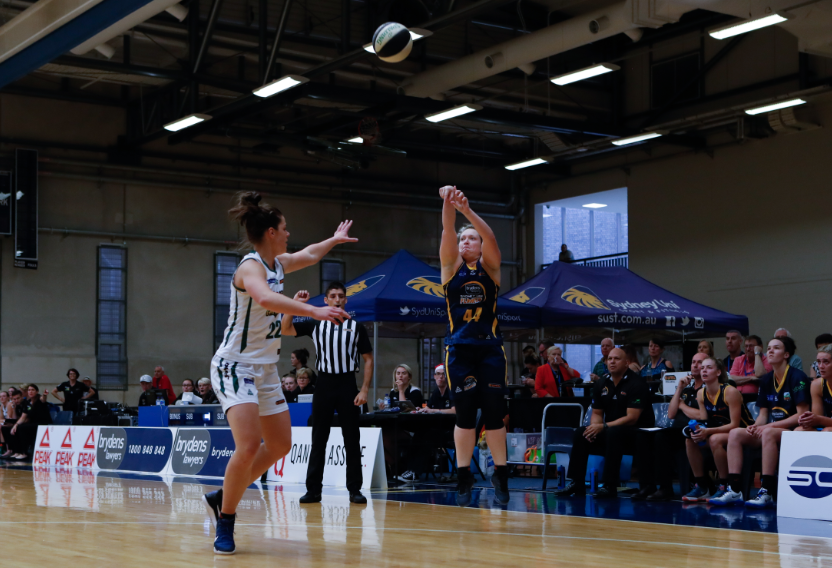 July 24, 2017 | WNBL news
By Lachy France,
Brydens Sydney Uni Flames have added to their backcourt rotation with todayÕs announcement that Sarah Graham will return to the club for a second consecutive season in 2017/18.
Graham formed part of the 2016/17 WNBL championship winning roster, and her return will only serve to improve the FlamesÕ depth in the guard positions.
The 2009 WNBL Rookie of the Year, Graham will return for her third season at the Flames after playing for the club in 2012/13 before returning in 2016/17.
Graham led the WNBL in three point shooting last season, hitting her shots from beyond the arc at a remarkable 54%.
This three point shooting culminated in the vast majority of GrahamÕs points coming from beyond the arc, with almost 80% of her scoring being done in this fashion.
Fresh off a championship and gunning for another, Graham is thrilled to be back with the Flames as the team looks to win a second consecutive championship even in the face of a vastly improved WNBL across the board in 2017/18.
ÒLast year was a special group to be a part of. We have lost a couple of key pieces from last season, but have been lucky to retain our core and also get Katie (Ebzery) back,Ó Graham explained.
ÒThe league is super strong again this year and IÕm looking forward to the challenge with this group.Ó
Whilst Graham is excited to be back with the side, Flames coach Cheryl Chambers is equally as happy with the three point sniperÕs return.
In ChambersÕ view, Graham brings not just a shooter but a player with excellent intangibles to the roster.
ÒWe are delighted to have Sarah back. She is one of the leagueÕs most prolific three point shooters,Ó Chambers explained.
ÒShe has a wealth of experience and leadership, and she is a wonderful team player.Ó
Whilst GrahamÕs main focus this offseason has been as head coach of the ladder-leading Hornsby team in the Waratah League, she has also stepped in to fill in with the Sydney Uni Sparks SEABL team at times when Tahlia Tupaea has been absent from the team.
Graham has averaged 14.4 points per game in her 8 appearances for the Sparks, and has chalked up three 20 point games.
This included a 26 point outing against Melbourne just this week.
With the sharpshooter showing excellent form in recent weeks, everyone involved with the Flames will be hoping that Graham can continue that shooting accuracy into the WNBL season.
Memberships available now:Êhttp://bit.ly/2tlfcew