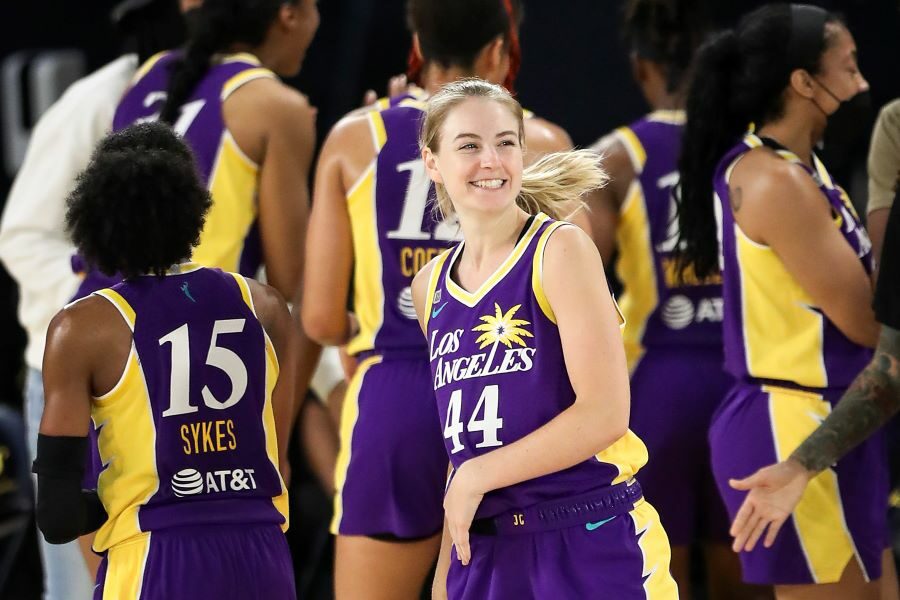 July 11, 2022 | WNBL news
As the 22-23 WNBL season draws near, Clubs are starting to lock away their local and international talent.
The Townsville Fire have secured shooting guard Karlie Samuelson. After WNBA stints with Los Angeles Sparks, Seattle Storm and Phoenix Mercury, Samuelson will make her first appearance in the WNBL with the Fire after spending three off seasons playing in the highest league in Spain. Samuelson has also been a key member of the Great Britain National team since 2018.
New York Liberty star Jocelyn Willoughby will join the Sydney Flames. Willoughby, who was pick 10 in the 2020 WNBA Draft, started in five of her 22 games in her rookie WNBA season with the Liberty in 2020, and led the Liberty with a three-point percentage of 40 per cent. Willoughby joins young US big Hannah Sjerven as the import combination for the Flames for WNBL season.
Closer to home the Adelaide Lightning announced that Opal and captain Steph Talbot (currently playing for the Seattle Storm in the WNBA) will again lead the team this year, and South Australian Brooke Basham has been elevated from a development player to a contracted player for the upcoming season. They join already announced point-guard, Lauren Mansfield, who last week played for Australia in the FIBA 3×3 Asia Cup, taking home a silver medal.
The WNBL season dates and structure have been announced, with tip off in November.
Who will secure the services of Kristy Wallace (Southside), Carley Ernst (Melbourne), Funda Nakkasoglu (Sydney) and Nadeen Payne (Townsville) this season? And will we see Lauren Jackson suit up?
Resources