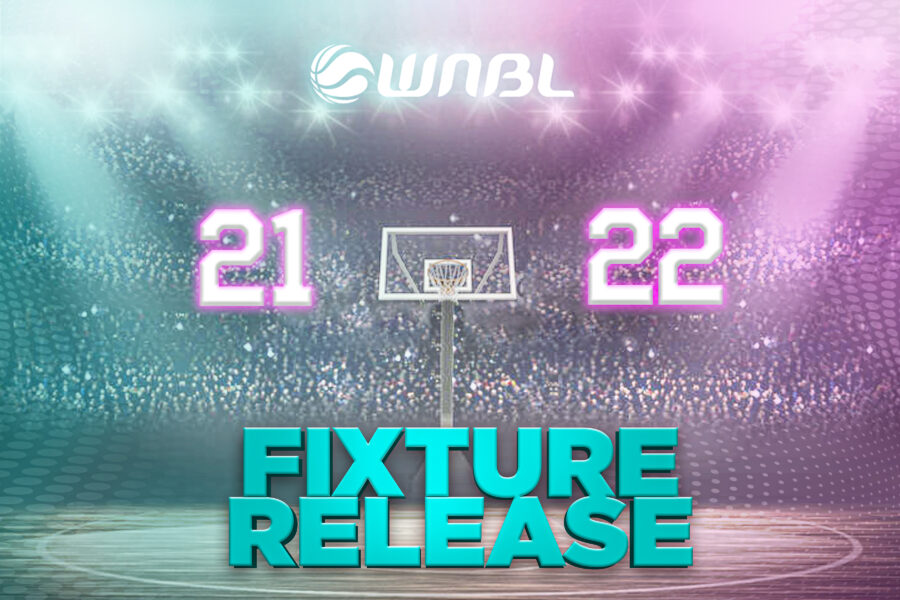 October 26, 2021 | WNBL news
After a 2020 hub season, the WNBL is excited to announce that the upcoming 2021/22 season fixture will allow fans across the country to reconnect with their favourite players and return to experiencing match days live.
With all 84 home and away games broadcast live across FoxSports, Kayo and the ABC, the WNBL has prioritised making this season accessible for all fans to enjoy.
As states and territories continue to ease their restrictions and borders are set to ease, the WNBL is anticipating the return of full capacity crowds as the home and away season commences on December 2.
View the full fixture here.
The WNBL's Executive General Manager, Paul Maley is excited to have crowds back to pre-pandemic numbers after a long hiatus. "The priority this season is for the players to play in front of fans, it's imperative for our Clubs and the League that we have a home and away season. The delay to the season opener will allow us to have crowds at the games which is a great win for the fans."
The opening game will see the Perth Lynx fans light up with their first home game against Adelaide Lightning.  Australian Opal Alanna Smith will make her highly anticipated WNBL debut after wrapping up the WNBA season with Phoenix Mercury.
The FIBA Asia Cup Opals will be back in action after claiming Bronze in Jordan earlier this month with key members of the team back playing for their respective WNBL teams.
The WNBL has adopted a flexible schedule to allow for any changes due to change in circumstances. Maley said "we continue to operate in unprecedented times and we will continue to work with relevant government organisations to ensure the safety of the players and fans comes first."
We want to thank the Clubs, Government, partners and especially the fans for their support over the past months, this season will be one of the most highly anticipated and we can't wait to welcome everyone back.
Don't miss a moment, save the fixture to your calendar here.
Fixture features:
Round 7-Mental Health Awareness Round.
Round 13 – Indigenous Round.
Grand Final rematch Southside verse Townsville- Round 4
Melbourne Derby- Round 2.
Sibling rivalry: The Froling sisters will go head-to-head in Round 1.
Celebrate New Year's Eve in Townsville.
Finals Series tips off March 30.