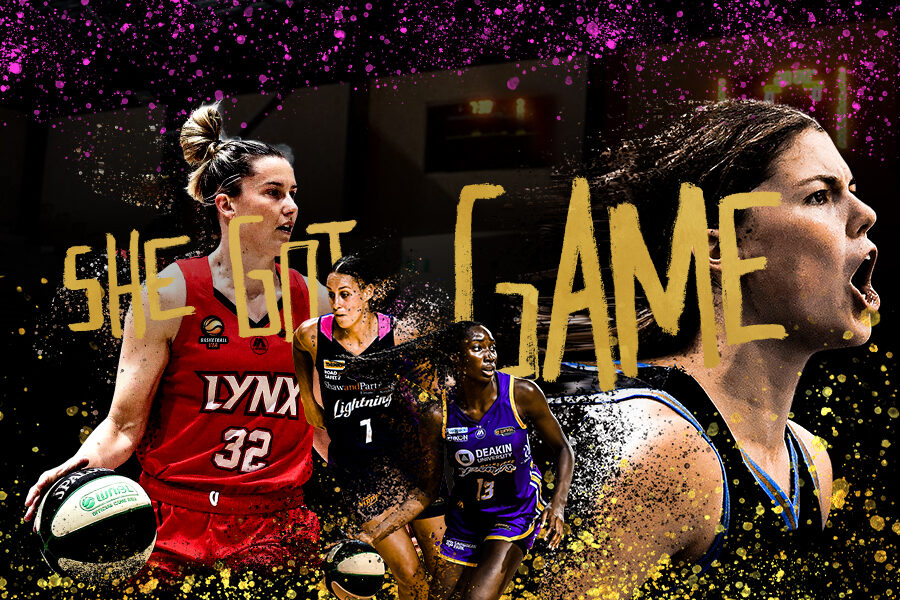 March 24, 2022 | WNBL news
After season delays, postponements and fixture updates, the 2021/22 regular season has come and gone and finals are officially here.
As the top four remained locked in for the last month of the home and away rounds, the championship is anyone's to claim. With top of the table clashes delivering a mixed bag of results in the lead up to finals, who knows what this finals series will bring, but it's bound to be exciting.
WNBL Media previews the semi-finals:
SEMI FINAL 1
Melbourne Boomers v Adelaide Lightning.
G1: Melbourne Sports Centres, Parkville. Thursday March 24 7pm local. Fox Sports, Kayo and ABC iView.
G2: The Lights. Saturday March 26 4:30pm local. Fox Sports, Kayo and ABC TV.
G3: If required. Melbourne Sports Centres, Parkville. Thursday March 31 7pm local. Fox Sports, Kayo and ABC iView.
It's the minor premiers hosting the fourth placed Lightning on their home deck to launch the 2021/22 finals series and fans are set to see some of the WNBL's biggest names deliver big numbers. Boomers' captain Cayla George rounded out the regular season with a 100% accurate game and if she can replicate or come close to producing that form to launch the finals, the Lightning should be worried. Adelaide's hot duo in skipper Steph Talbot and Alanna Smith will need to perform at full strength to break down the star power of the Boomers' line up including high impact imports Lindsay Allen and Tiffany Mitchell. A 1-1 win loss record for the season sets up the first semi final as a clean slate while WNBA teammates Talbot and Ezi Magbegor will provide for an entertaining match up as they turn to rivals on the court.
A youthful side, the Lightning missed out on a 2020 finals campaign, so the return to finals for Coach Chris Lucas will sure have an extra kick in it. Keep an eye out for a bolt of enery from Kiana William, Marena Whittle and Chelsea Brook coming off the bench.
Note: Alanna Smith has declared how excited she is to play in front of her home Melbourne crowd, will her family and friends revv her up on the opening night of finals?
SEMI FINAL 2
Perth Lynx v UC Capitals.
G1: Bendat Basketball Centre. Thursday March 24 6:30pm local. Fox Sports, Kayo, ABC iView.
G2: Tuggeranong Stadium. Sunday March 27 5pm local. Fox Sports, Kayo, ABC iView.
G3: If required. Bendat Basketball Centre. Wednesday March 30 6:30pm local. Fox Sports, Kayo, ABC iView.
If Round 14 was a finals preview, then we're going to have a spectacle on our hands. The UC Capitals will be hoping for a moment of deja'vu as once again they set up for a trip out west to take on a strong Lynx uniform. Last time they came home with a victory in hand although the Lynx do have the upper hand with a 2-1 record over the Caps this season. Perth will be looking to bounce back after the shock loss to Townsville in the final game of the regular season that cost them the minor premiership. With Marina Mabrey back in the line-up and Jackie Young getting stronger on a weekly basis, it'll take the likes of the Caps' Britt Sykes and the experience of Kelsey Griffin to break down that import wall.
Both teams spent lengthy periods atop the WNBL ladder throughout the season, so it's fitting that they go head-to-head.
Note: Up and comer, Jade Melbourne learnt a lot from Sami Whitcomb at the mid-season Opals camp, so keep an eye out for some on court banter between the two as the energetic youngster takes it to the experienced dual WNBA champion.