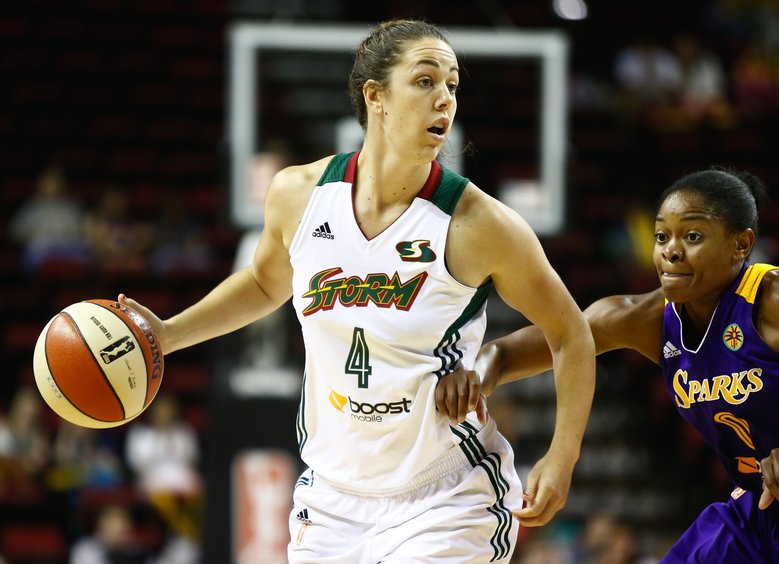 March 7, 2017 | WNBL news
The Deakin Melbourne Boomers have signed Jenna OÕHea for the next two years in a coup that will add vital experience to its roster as the iconic club seeks a return to the WNBL playoffs.
Jenna, a decorated Australian representative who currently plays in the WNBA with Seattle Storm, was part of the Melbourne Boomers team that won the 2010/11 WNBL championship. Aged 29, the versatile guard/forward won a bronze medal with the Opals at the 2012 London Olympics.
Melbourne Boomers Chairman, Tony Hallam, said the move was a big step for the club.
ÒWe want to enable fans to see the very best of Victorian talent right here in Melbourne Ð and Jenna fits that bill, as a bonafide star of the game, both here and abroad, with the ability to provide strong on-court leadership,Ó he said.
ÒWeÕre pleased to be able to bring Australian talent back home to Melbourne to perform in front of our rapidly growing fan base, and to inspire grassroots players to new heights.
ÒOur members, sponsors and the many clubs and associations connected to us are all happy to welcome Jenna home to the Boomers family.Ó
Melbourne Boomers Coach Guy Molloy said Jenna would be a valuable addition to the team: ÒItÕs great news, weÕre very happy to welcome Jenna back to the Boomers.Ó
Born in Traralgon and having played much of her junior career at Nunawading, Jenna jumped at the opportunity to return home and play for the Boomers.
ÒIt feels amazing. IÕm extremely excited to get to play in front of the passionate Boomers fans again as well as my friends and family. ItÕs been a couple of years since I last played in Australia and with the direction the Boomers are moving in as a club it is something that I wanted to be a part of.Ê I am excited for the year ahead and what we can achieve as a club both on court and off the court,Ó said Jenna.
ÒI always have high expectations of myself and the teams I play for. I love to compete and thatÕs what we as a team will be doing night in and night out. ItÕs time to see the Boomers back in the playoff hunt!Ó
The Boomers have now announced two players for the 2017/18 WNBL season with Jenna joining young gun Monique Conti, and more player announcements are anticipated in coming weeks.
You can read more about the signing HERE in a one-on-one interview Jenna conducted with Roy Ward in The Age.
Please direct all media enquiries to Justin Nelson at justin@melbourneboomers.org.auÊor +61 413 453 257.