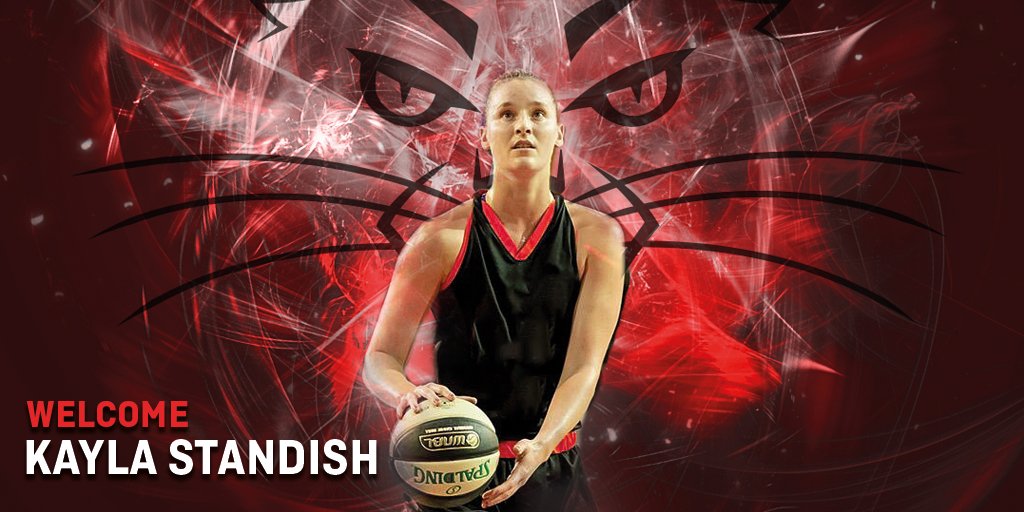 June 7, 2017 | WNBL news
As the Perth Lynx continue to pursue athleticism and versatility, the club is pleased to announce the signing of Kayla Standish ahead of the 2017/18 WNBL season.
The American born Standish enjoyed a phenomenal career at Gonzaga University, leaving the school as its all-time leader in both appearances and blocks, before being selected by the Minnesota Lynx with the 19th overall pick in the 2012 WNBA Draft.
The 27-year-old then moved to Australia to continue her career in the WNBL, and signs with Perth as a permanent resident and unrestricted player.
ÒI am very excited to have the opportunity to play for the Lynx,Ó said Standish, who stands at 187cm.
ÒI feel very grateful to play for such a professional club.Ó
Able to operate both in the paint and beyond the arc, Standish brings size, mobility and range to the front-court, and fits in with the teamÕs up-tempo philosophy.
She holds WNBL career averages of 11.6 points, 5.3 rebounds and 1.1 assists per game, while shooting 36 per cent from deep and 81 per cent from the free throw line.
Standish featured in both the 2012/13 and 2013/14 WNBL Grand Finals as a member of the Townsville Fire, and wasted no time in outlining her goals for the upcoming season.
ÒI hope to bring a positive impact to the club, both on and off the court, get to the grand final again and bring the trophy to Perth.Ó
The Perth Lynx squad now stands at five, with further player announcements set to be made in the near future.