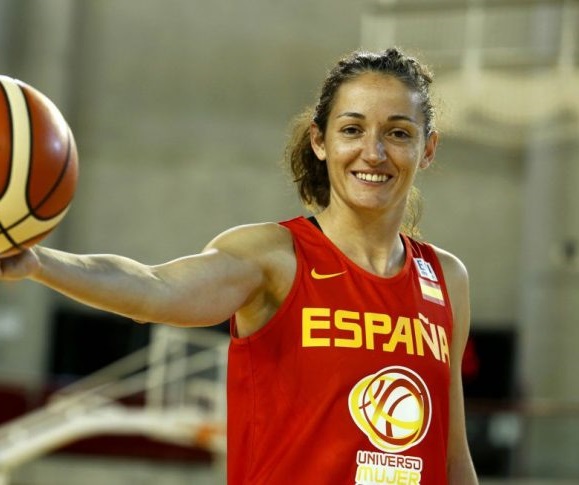 June 1, 2017 | WNBL news
The Dandenong Basketball Association is excited to announce Spanish Olympic Captain Laia Palau has signed with the Dandenong Jayco Rangers for WNBL 2017-18.
Laia will make her WNBL debut with Dandenong after spending the majority of her career in Europe, winning five Spanish league titles in the Liga Femenina de Baloncesto and captaining the Spanish National Team to Olympic silver at the 2016 Rio Olympics.
A tall, playmaking guard, Laia brings superb veteran leadership to the Jayco Rangers 2017-18 squad, a perfect fit after the retirement of Rangers legend Jacinta Kennedy.
Already holding great respect for Australian basketball, Laia stated that she feels lucky to be headed down under, as she looks to expand her horizons.
ÒI have played 20 years as a professional; IÕve managed to fulfill all my dreams & goals at the top level of Europe basketball,Ó said Laia. ÒI want to continue playing because I do enjoy being out on the court, but I also wanted to try new formats. To now have the chance to play in Australia is a fantastic option for me, especially at Dandenong.Ó
Admittedly towards the twilight end of her career, Laia knows she can bring strong leadership and playmaking to the Jayco Rangers in 2017-18, as the team looks to go one better than last year.
ÒTo win the championship we have to build on last year, and itÕs not easyÓ, said Laia. ÒBut IÕm ready to help the team take that next step and learn more about the Australian style of basketball along the way.
Captaining the Spanish 2016 Olympic team to victories over Serbia, China, Turkey & Canada, Laia and her teammates fell only to the dominant USA team in the gold-medal game. Laia herself was one of the best playmakers in the Olympic tournament, ranking 5th in assists per game. That playmaking ability is exactly why Head Coach Larissa Anderson wants Laia on the Dandenong roster, as she looks to compliment the superb outside shooters already signed.
ÒÕIt is very exciting to have Laia Palau join the Rangers; to have someone of her calibre and experience come into our group will be invaluable,Ó said Anderson. ÒWe have a very exciting team coming together and with her leadership, versatility, and amazing playmaking ability, Laia will complement our group and provide the support role we need.Ó
Are you ready to JOIN THE RANGERS?
2017/18 Memberships are on-sale with 3-Game, 6-Game & Full Season Memberships now available for purchase! Join the Jayco Rangers today for what should one of the biggest seasons ever, as we begin our quest to retake the WNBL Championship!