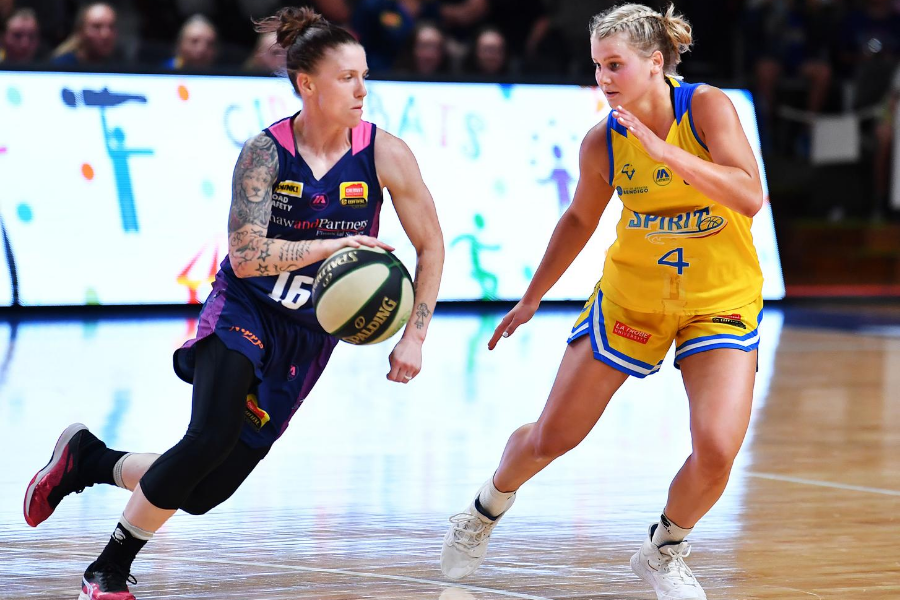 August 27, 2020 | WNBL news
A seven-time Championship winner and one of the most skilled point-guards the League has seen, Natalie Hurst is no stranger to the Chemist Warehouse WNBL.
Hurst's playing resume includes stints in Europe, appearances with the Chemist Warehouse Australian Opals and represented Australia on junior national teams on many occasions.
When asked about her successful career, Hurst is humble and grateful for her time competing in the League, and does not measure her success in trophies, but in the friends and relationships that she has made along the journey.
"Every championship on its own is special, but I think it's the types of teams I got to play on and the types of people I got to play with and those lifelong friendships and bonds I was able to form outside of basketball," Hurst says, describing her playing career highlights.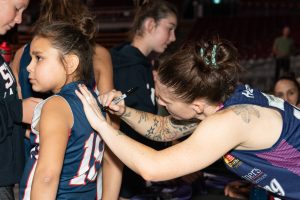 However, now suiting up in a different style, Hurst explains that she is faintly familiar with making decisions and implementing game play with her team. Hurst credits this to the Lightning's Head Coach, Chris Lucas, who she was mentored by last season.
"Chris bounced a lot of ideas off me last season. He let me have input into game plans and during games if I wasn't on the floor, he would ask me what I thought at certain times. So, he kind of let me see a little bit of insight as to what it would be like to be an assistant coach last season," explained Hurst.
Following the conclusion of the WNBL20 season (2019-20), Hurst remained in contact with Lucas which is how the opportunity to assistant coach presented itself.
"I think it's always been in the back of my head that this might be something that I would pursue after playing.
"We talked about who he [Lucas] was going to recruit this season, who he should go after and what his team should look like. Then, a couple of weeks after that, he said '…do you want to come and be my assistant, we've been doing it together anyway?'.
"Chris has been a long-time friend of mine; he was the assistant coach in two of the Championships that I won in Canberra, so I've known him for a long time.  To get the opportunity to go over and be a full time assistant for him; to learn and see the insights and what it is to be a coach and assistant coach in the WNBL, I feel pretty lucky and privileged to continue with him and be able to go back this season."
The new role will not be Hurst's first experience in a coaching leadership role. Hurst recently took on the new Head Coach position for the Canberra Nationals in the most recent Waratah One season. Sadly, her team's season was cut short due to implications posed by the COVID-19 pandemic.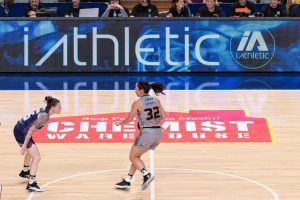 Looking forward to continuing to work alongside the Lightning, Hurst expresses excitement in working with the club's 2020-21 roster and being able to build their strongest team for the upcoming season.
"I get to spend a lot more time talking basketball and helping when I see things that I think the team can improve on. I love doing the individual coaching side of things, so I love the small groups and individual work we do outside of the team basketball.
"When I see an athlete do something on the court that we have been working on I get great satisfaction out of that and seeing their success," concluded Hurst.
Check out Adelaide Lightning's Chemist Warehouse 2020-21 Roster at the Free Agency Tracker.