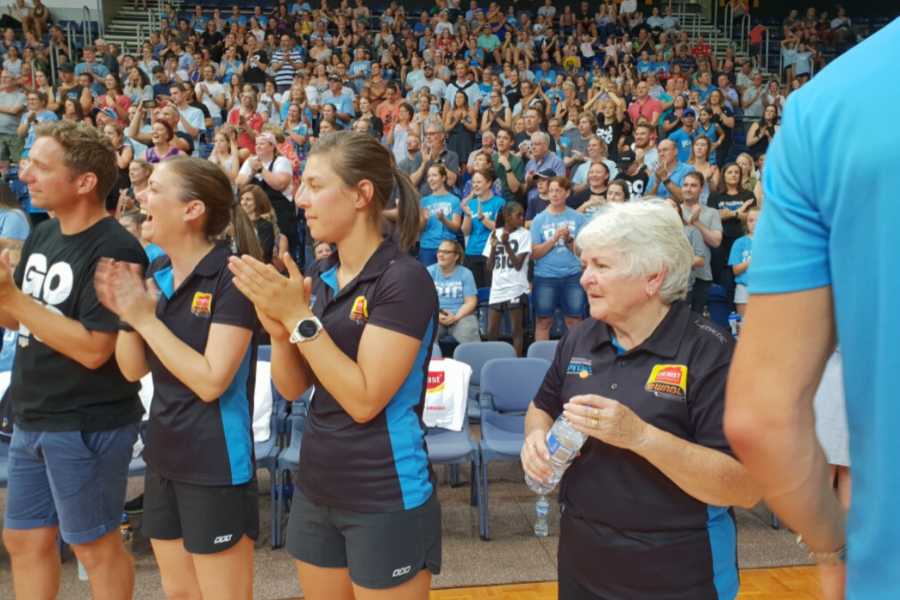 February 15, 2020 | WNBL news
One of the WNBL's longest serving and most admired administrators, Barb Lodding, will be honoured for her nearly 30-year contribution to the game as the University of Canberra Capitals Team Manager at this Sunday's semi-final between the UC Capitals and the Deakin Melbourne Boomers.
Lodding will be inducted in a special ceremony as the first of four new WNBL life members to be announced via nomination this year, after clocking up more than 500 games played or 'teams managed' across nearly 27 WNBL season and eight WNBL Championships.
Two generations of players and staff have rotated through the UC Capitals program and Barb has remained a steadfast, welcoming presence doing all she can off-the court to make the UC Capitals one of the league's most successful clubs on-the-court.
"Barb is the ultimate Team Manager and it's impossible to overstate her contribution to the WNBL over many long years – attending every training session, providing the basics like water bottles, tissues, jelly beans and snakes – as well as being a mentor, a friend, trusted advisor and confidant," says Lauren Jackson, Head of Women in Basketball.
"Barb's a problem solver who just makes things happen with no fuss and we are thrilled to acknowledge her outstanding contribution to the growth and development of our league."
Semi-Final Game 1 Info:
UC Capitals V Melbourne Boomers
Sunday, 16 February
5:30pm tip-off
AIS Arena
Tickets still available through Ticketek at the following link: click here.