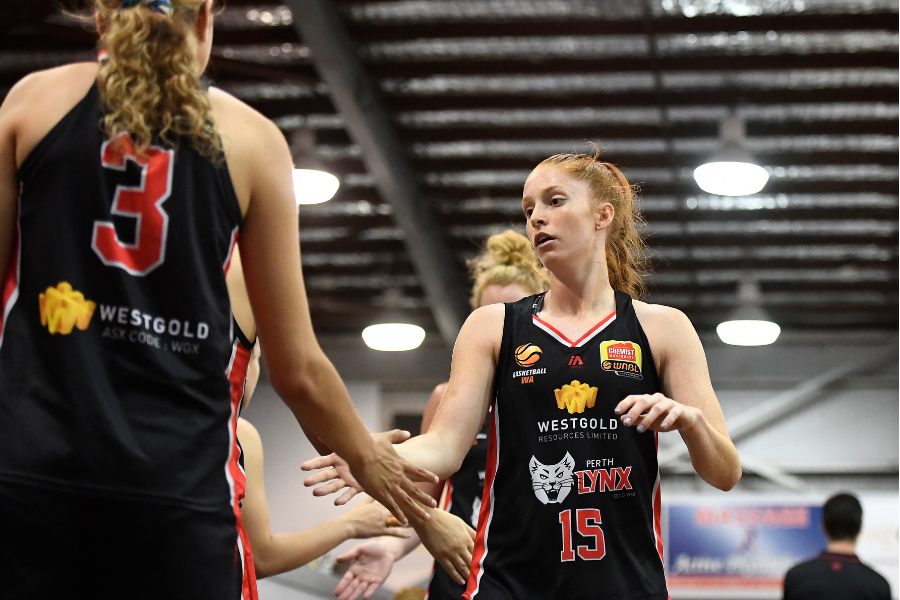 November 23, 2020 | WNBL news
Crazy as it might seem less than two weeks into the 2020 Chemist Warehouse WNBL season, both Brydens Sydney Uni Flames and Perth Lynx are already looking at a must-win match when they clash in Cairns on Monday.
In a compressed season, slow starts are even more significant than usual.
The Lynx and Flames (both 1-4) are sixth and seventh respectively on the eight-team ladder.
Their unflattering records aren't a totally accurate reflection of how competitive both sides have been, with each having dropped a couple of very close games.
But the beaten side on Monday will face the daunting prospect of probably having to win almost all of their remaining games to stay in finals contention.
It's not just the early season stragglers who have to adopt a must-win attitude, according to Perth coach Ryan Petrik.
"It's only a 13-game season now so we're down eight games from what we normally play and obviously it goes for such a short period," Petrik said.
"So, it's crazy to say but it really is kind of getting that (must-win) way for most teams in the league."
Sydney will strive to snap a three-game losing skid having dropped their last two by three and five points.
"We've got a rule as a team, we're allowed to be disappointed for 12 hours and then we've got to move on," the Flames' Shanae Greaves said.
"We've probably said that for the last couple of games that they are must wins to keep us in contention.
"Obviously we do need it (the win on Monday) considering our win-loss record at the moment, so I guess that puts a little bit of pressure on.
"But I definitely think we are up to the challenge."
Petrik will look for a more sustained effort from his side after they jumped competition favourites Jayco Southside Flyers but conceded a whopping 96 points over the last three quarters.
"There were some big patches in the second half where we had checked out mentally," Petrik said.
Asked if his side's confidence had taken a hit from the 117-71 loss Petrik said, "it depends which part of the game you want to focus on.
"If you just went to watch the final 23 minutes, it's going to be hard to get any sleep, but if you just watch the first 17 minutes and press stop you'd go to bed as happy as Larry."
Sydney will not be lulled into taking Perth lightly on the back of Saturday's game.
"They are not to be underestimated at all, they are quite a young team, but they have been playing really well and coming quite close to a lot of teams," Greaves said.
Adrian Warren is a freelance contributor to WNBL.basketball
Broadcast Details
Brydens Sydney Uni Flames vs Perth Lynx
Monday 23 November 2020
7.00pm AEST/8.00pm AEDT
Live on Kayo